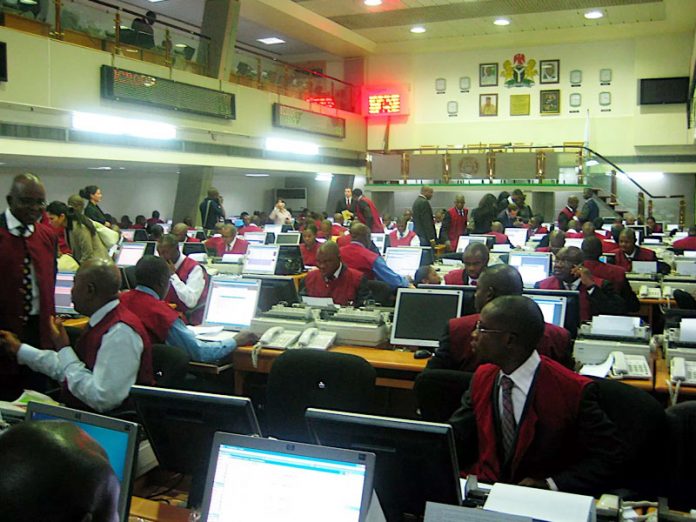 Goddy Egene
The Nigerian Stock Exchange (NSE) has intensified efforts towards the introduction of derivatives to the Nigerian capital market. In line with this, the NSE held a capacity building session recently.
The workshop held virtually was themed: "Adopting derivatives during stressed market conditions, which featured a special presentation from Derivatives Consultant at C-Rubin Futures, and former Senior Manager of the New York Stock Exchange, and New York Futures Exchange, Charlie Rubin.
Rubin, highlighted the unique benefits of derivatives trading, saying: "Derivatives have been known to increase trading activity significantly across markets. For instance, the National Stock Exchange of India is witnessing trading activity 25 times more than pre-derivative levels in its 8th year since introducing derivatives. This accounts for four times more than its cash business. Markets are likely to continue to enjoy such activity due to the fact that derivatives provide a hedge against risk, facilitate short selling and allow investors to undertake leveraged buying and selling."
In his remarks, Chief Executive Officer, NSE, Mr. Oscar Onyema, said: "The global financial market has seen good growth and innovation over the past 20 years, and derivatives have contributed substantially to this impressive development. Today, the global derivatives market is the main pillar of the international financial system and the economy as a whole. The exchange in its quest to be Africa's preferred exchange hub, recognises the importance of a well-developed derivatives market and has worked assiduously to build the regulatory and technology framework as well as the competence required to support the launch of a standardised Exchange Traded Derivatives (ETDs) market."
According to him, the NSE began its journey to launching ETDs in 2014 with a feasibility study which showed that the Nigerian capital market is indeed ready for the more sophisticated investment products ETDs will introduce.
Speaking further on the efforts the exchange has made, the Head, Trading Business, Jude Chiemeka said: "NSE is committed to building a derivatives market that meets global standards. We have worked with regulators such as the Securities and Exchange Commission and the Central Bank of Nigeria to establish the right regulatory and legal framework for derivatives in our market. We also continue to build on the trading infrastructure that will ensure domestic and foreign stakeholders are able to trade seamlessly once we launch within subsequent months."