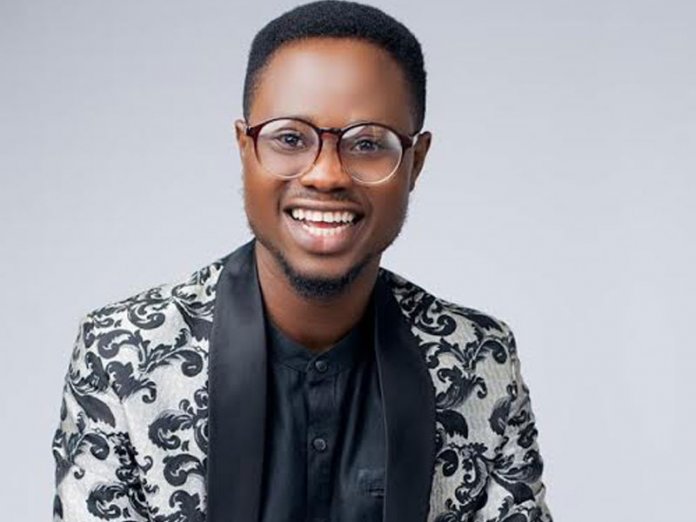 Rebecca Ejifoma
As the world marks World Suicide Prevention Day this year September 10, popular Nigerian musician and advocate for humanitarian issues, Psalm Ebube, is launching a series of projects to bring global attention to the dangers of suicide ways to prevent it.
The three days Suicide Prevention Awareness campaign and conversation will hold from Thursday September 10 to Saturday September 12 this year on the theme: "Rich Mind Empty Grave".
Tagged #Staying Alive, the conversation will be streamed live globally from 4pm Nigerian time on the Facebook and YouTube channel of Civility360.
At the conversation today, the singer who is also a 'World Civility Ambassador' will be launching two books to be released on Amazon at the same time addressing world thought leaders.
Titled: Stay Alive Vol.1 & Vol. 2, the book has the thought of more than 15 leaders from different countries s d continents speaking about Suicide Prevention.
Ebube, whose song got recognition at the World Greatness Awards, said he is passionate about making an impact in the society as someone who has raised awareness to humanitarian issues before now.
"Every year, suicide is among the top 20 leading causes of death globally for people of all ages. It is responsible for over 800,000 deaths, which equates to one suicide every 40 seconds," he bemoaned.
According to the entertainer, every life lost represents someone's partner, child, parent, friend or colleague. For each suicide approximately 135 people suffer intense grief or are otherwise affected.
He continued: "This amounts to 108 million people per year who are profoundly impacted by suicidal behaviour. Suicidal behaviour includes suicide, and also encompasses suicidal ideation and suicide attempts."
For every suicide, he cited, 25 people make a suicide attempt and many more have serious thoughts of suicide.
"Preventing suicide is often possible and you are a key player in its prevention. You can make a difference – as a member of society, as a child, as a parent, as a friend, as a colleague or as a neighbour, hence, the conversation with world thought leaders," he prescribed.
Speaking on the new book Staying Alive, American doctor and distinguished personality, Dr Linda Robinson said, "Every author has a story and their solutions in helping to prevent even the Thoughts that leads to Suicide"
She expressed gratitude, "I'm humbled and grateful to Psalm Ebube and the Spirit of God who led him in asking me to share a portion of my story. Love & Blessings".
Today's conversation begins by 4:00pm (Greenwich Standard Time; UK and Nigeria Time); 8:00AM (Pacific Standard Time or California Time); 11:00AM (Eastern Standard Time); 10:00AM (Central Standard Time); 9:00AM (Mountain Standard Time) on youtube.
Interested persons are advised to pre-order the book, 'Staying Alive' Vol. 1 & Vol. 2 on Amazon.