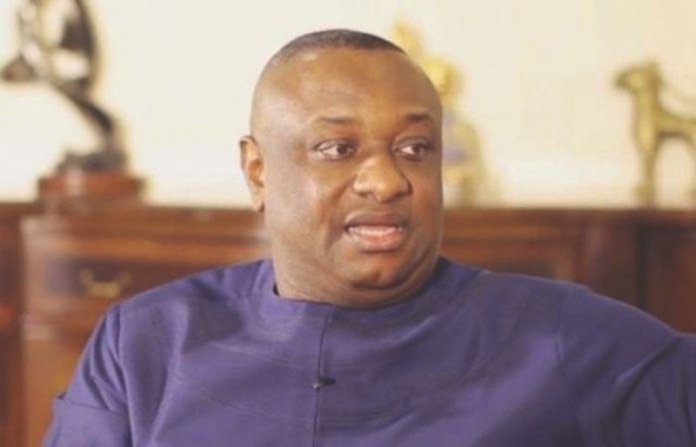 *
Insists on no work no pay
Health workers under the aegis of Joint Health Sector Unions (JOHESU) have called on the Minister of State for Labour and Employment, Mr. Festus Keyamo, to intervene in the industrial dispute between the unions and the federal government.
The Chairman of JOHESU, Mr. Bio Josiah, on Monday declared the "No Pay, No Work" position of the union as the government seemed adamant over the 15-day ultimatum issued by the body, which began from August 30 over outstanding welfare packages and other issues.
The JOHESU, in conjunction with the Assembly of Health Professional Associations (AHPA), threatened to embark on industrial action if the government fails to address their grievances.
Josiah, who reiterated the resolve of the unions to withdraw their services across the country on the expiration of the ultimatum on September 13, 2020, unless the government attended to their demands, said that Keyamo should lead the federal government's negotiation team to address the agitation of the JOHESU.
He described the indifferent attitude of the government concerning the demands of the JOHESU as well as specific court judgments, collective bargaining agreements and Memorandum of Understandings (MoUs), which have been treated with levity and outright violation for almost a decade as worrisome.
He also accused government of deliberately short-changing the JOHESU members in the payment of COVID-19 inducement allowances and observed that the Ministry of Health (FMoH) ought to have supervised the payment of 40 per cent or 50 per cent COVID-19 Special Inducement Allowances as appropriate to all health workers in isolation centres, the FHIs or other related health facilities without any discrimination bordering on clinical or non-clinical status in accordance with the MoU of April 21, 2020.
He added that the FMoH admitted at a meeting of July 1, 2020, that the payment of 10 per cent was done in error. "Consequently, the FMoH agreed to correct the anomaly and pay the outstanding balance of 40 per cent of the Consolidated Basic Salary to all beneficiaries."