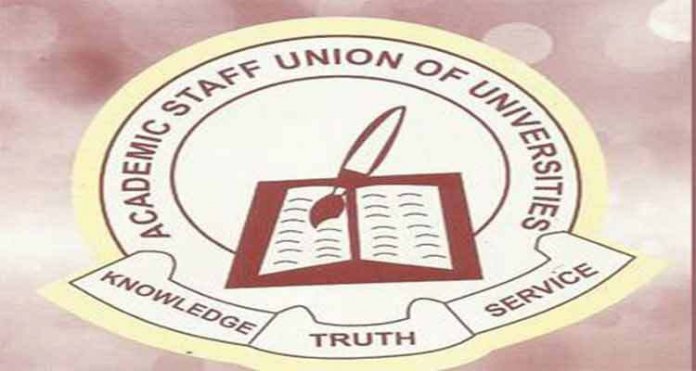 Daji Sani in Yola
The Yola Zone of Academic Staff Union of Universities (ASUU) has expressed its dismay over the recent increase in electricity tariff, hike in pump price of petrol and high tax burden on Nigerians, despite the scourges of the COVID 19 pandemic.
ASUU at a press conference last Monday in Yola, Adamawa State, said when other countries are providing palliatives for their citizens due to the hardship and suffering caused by the pandemic, the reverse is the case in Nigeria.
The Zonal Coordinator of the union, Augustine Ndaghu, lamented that the increase was done without considering the current challenges of the pandemic bedevilling the country.
Ndaghu further explained that presently in the Nigerian public universities facilities for strict adherence to the provisions of COVID-19 protocols are grossly inadequate.
According to him, "There are inadequate hostel accommodation, lecture theatres and classes when compared to the students' population, and this is making mockery of the social distancing requirements of COVID-19 protocols.
"The coronavirus has clearly brought to the fore the challenges bedeviling the health and education sectors in our country. Many years of neglect of these two critical sectors resulted to lack of well-equipped testing and diagnostic centres as well as treatment and research laboratories in our health and educational institutions.
"If the government has faithfully implemented the 2012 needs assessment report which was identified, the rot in the Nigeria public universities would have been reduced, and by now, the universities would have been more involved in COVID-19 testing as well as developing solutions."
He said these inadequacies could make the re-opening of public universities impossible.
Ndaghu, however, said it is sad to state that it is the government inaction or actions that ignited the events that led to the current industrial dispute by the union.
"This allusion stems from the fact that the government ignored the outstanding issues in the federal government and ASUU Memorandum of Action of February 7, 2019, and refused to take action on several letters written by the union. Also, the government abandoned the path of dialogue chattered with the union on Integrated Payroll and Personnel Information System (IPPIS) and forcefully enrolled our members into IPPIS.
"The coercion of our members into IPPIS with no recourse to the peculiarities of the Nigeria university system, the university autonomy as well as attrition of the previous agreements between the government and ASUU culminated in the present crisis," he said.