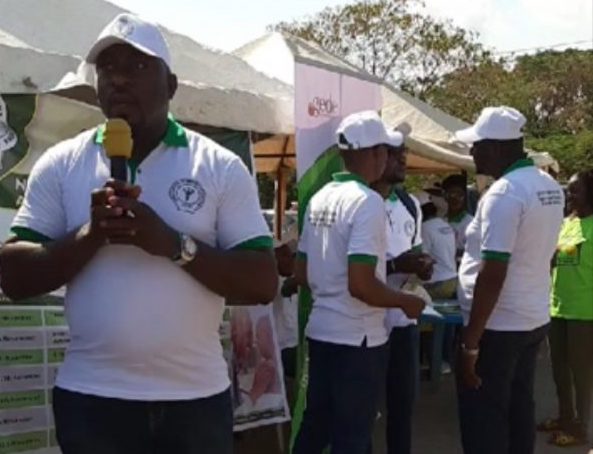 The Association of Resident Doctors in the Federal Capital Territory (FCT) yesterday suspended its strike which commenced on September 7 over the non-payment of COVID-19 allowance and others.
The President of ARD in FCTA, Dr Roland Aigbovo, said the decision was sequel to a meeting held virtually on Monday in Abuja.
He said, "The Extra Ordinary General Meeting which held virtually yesterday (Monday) resolved to suspend the industrial action following the payment of the COVID-19 hazard allowance and implementation of variation for some of her members who were successful in the 2018 promotion exercise."
The strike action was meant to be in the 14 general and district hospitals in the FCT, including the Department of Public and Primary Healthcare.
Minister of FCT, Mohammed Bello, had approved the payment of the allowance to both the FCTA staffs and non FCTA staffs working in the Isolation/Treatment centres.
Aigbovo said yesterday, "The COVID-19 hazard and inducement allowance for April to June 2020 has been paid and variation implemented for some of our members. These were the two main reasons we went on strike."
Meanwhile, there were skeletal services in major public hospitals in the Federal Capital Territory as the strike by the Nigeria Association of Resident Doctors entered day two.
At the Kubwa General Hospital, doctors on residency were not on duty.
There was compliance at the general hospitals in Kubwa, Wuse, Maitama, Nyanya and Asokoro.
The level of compliance within the Federal Capital Territory was high as all public hospitals visited were practically grounded except for consultants and locum doctors that were attending to patients.