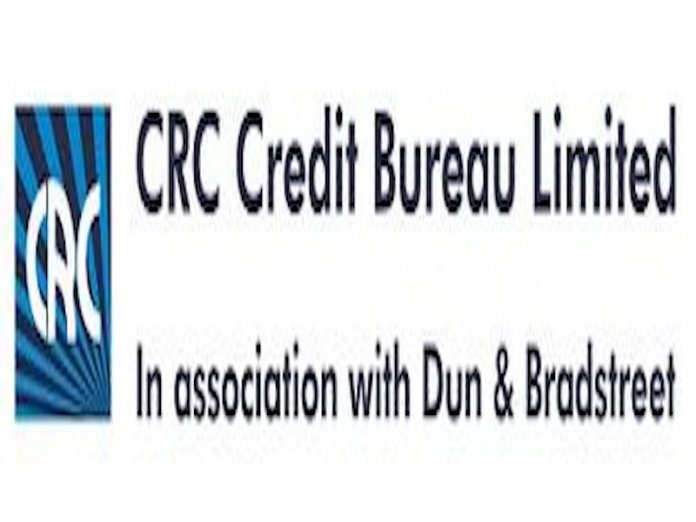 Fadekemi Ajakaiye
CRC Credit Bureau Limited hosted an online webinar themed 'GSI & Credit Bureau: Strengthening Credit and Collections Management in Nigeria' on Friday, 28th of August 2020. This webinar was organized as part of CRC's Corporate Social Responsibility initiative 'You and Credit' created to educate individuals and businesses in Nigeria about responsible lending and borrowing.
The Keynote Speaker was Dr. Kevin Amugo, Director Financial Policy and Regulation Department of the Central Bank of Nigeria. He made a presentation on the theme to give the regulator's perspective on the Global Standing Instruction and the role it will play in supporting the activities and functions of Credit Bureaus in Nigeria in reducing the number of non-performing loans in the Nigerian banking sector. He also highlighted the collaborative activities between the Central Bank of Nigeria and the Credit Bureaus in improving the credit score regime and ultimately expanding access to finance for individuals and businesses.
Other speakers at this event, included Mrs Olajumoke Odulaja, Chief Risk Officer Union Bank Plc and Mr. Olumide Osundolire, Partner at Banwo & Ighodalo law firm. They both made presentations which adequately explained the point of view of the commercial banks and the legal implications for borrowers and lenders with the Global Standing Instruction.
After the presentations, there was an interactive session moderated by the Managing Director/CEO of CRC Credit Bureau Limited, A.'Tunde Popoola, Phd which allowed participants ask pertinent questions about the GSI and how it may affect their financial lives and businesses.
According to Dr. 'Tunde Popoola 'this webinar is the third of many editions to come, organized by CRC as a means of giving back to society using the platform of 'You and Credit' to educate individuals and businesses in Nigeria, keeping them informed of latest developments that may have implications on their finances in the short and long term. With the right knowledge we can begin to maximize the opportunities abound using Credit. The GSI is a welcome development that will complement the activities of credit bureaus in encouraging and promoting responsible financial behavior in Nigeria which will lead to economic development'.
CRC Credit Bureau is the largest Credit Bureau in Nigeria and provides a nationwide repository on credit profiles of corporate entities as well as consumers, thus improving the ability of credit providers and borrowers to make informed lending and borrowing decisions.