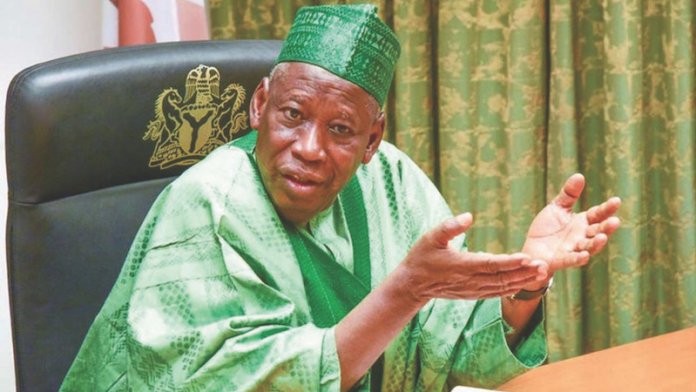 Davidson Iriekpen
The Nigerian Bar Association (NBA) has asked the Governor of Kano State, Dr. Abdullahi Umar Ganduje not to sign the warrant for the execution of convicted musician Yahaya Sharif-Aminu until he has exhausted his constitutional right of appeal against the judgment of the Sharia Court.
Sharif-Aminu was sentenced to death by hanging on August 10 after he was found guilty of blasphemy against the Prophet Muhammad.
Despite the public outcry, the Supreme Council for Shari'ah in Nigeria had asked the Kano state government to execute the court judgment.
In response, Ganduje, said he would not hesitate to sign Sharif-Aminu's death warrant if he failed to file an appeal within 30 days.
But in a statement issued yesterday by its Publicity Secretary, Dr. Rapuluchukwu Ernest Nduka, the NBA said since an appeal had been filed on the matter, Sharif-Aminu should be allowed to exhaust his constitutional right.
The lawyers' body reiterated that every accused person is entitled to be given the requisite opportunity to exercise his constitutional right of appeal and his right to be represented by a lawyer of his choice.
"It is expected that the execution of the judgment and the signing of the warrant of execution will be stayed in order to allow Sharif-Aminu exhaust his constitutional right of appeal."
"The Nigerian Bar Association has now been informed by Kola Alapini that an appeal has now been filed on behalf of Sharif-Aminu, challenging the sentence of the Upper Sharia Court.
"The said Appeal No. K/37CA/2020 was filed on the 3rd day of September 2020 and duly served on the Attorney General of Kano State. It has been confirmed that the Attorney General of Kano State has since received the said notice of appeal."
The NBA statement added: "It will be recalled that on the 2nd day of September 2020, the Nigerian Bar Association went on a fact-finding mission to the Federal Correctional Centre Kano, where the fact-finding team confirmed that Sharif-Aminu had been denied access to lawyers and thus was unable to take steps in appealing the death sentence on him, by an Upper Sharia Court.
"The Nigerian Bar Association has now been informed by Kola Alapini that an Appeal has now been filed on behalf of Yahaya, challenging the sentence of the Upper Sharia Court. The said Appeal No. K/37CA/2020 was filed on the 3rd day of September 2020 and duly served on the Attorney General of Kano State. It has been confirmed that the Attorney General of Kano State has since received the said notice of appeal."