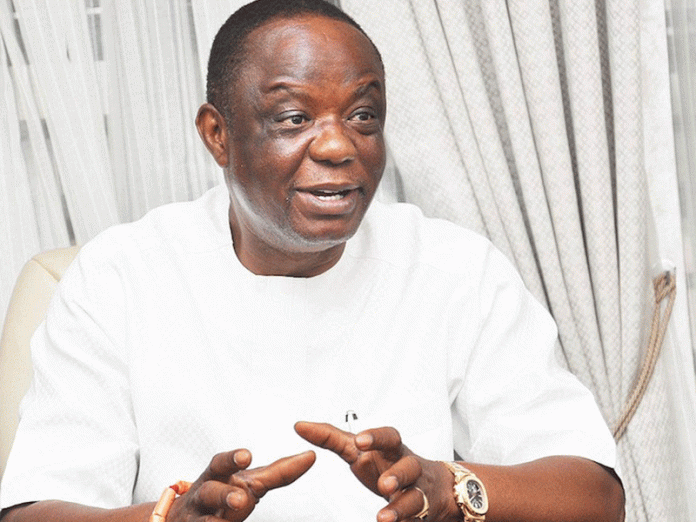 By Owen Chamberlain Obaseki
Every week and every month brings a new acknowledgment of your contributions to your community, your state, your country and the world at large. This new recognition by Forbes Africa is yet another feather to your hat. Forbes Africa is a highly respected Magazine that has its roots in Forbes Magazine which was founded in 1917 in New York City.
For 103 years, Forbes has been a voice of authority in business news and that, without peer. This recognition is indeed momentous as it is coming at a time when the image of Nigeria has taken a beating and needs to be shored up. You must view this honor therefore as a call to something higher, to be an ambassador of goodwill on behalf of not only Edo State but of Nigeria at large.
It is no mean feat to be chosen from among 1.2 billion Africans to be found worthy of such a great honor. I congratulate you, sir. May your works continue to be an inspiration and a catalyst for those of us coming behind to strive to harness the obstacles in our environment and turn them into stepping stones.
This, you have so brilliantly demonstrated by your achievements against all the odds in an environment of ever shifting and sometimes confusing and conflicting policies.
Your courage to take on challenges was exemplified when you took on the task to provide security for Nigeria's Oil assets through your company, the OMSL. This was at a time when Nigeria's Oil exports had dwindled from 2.4 million barrels a day to less than 600,000. You proved your concept of community engagement, inclusion and force as a potent weapon for success.
Your philanthropy through the years has been understated because of your self-effacing nature. You are indeed a symbol of humility.
It is rare for a prophet to be respected among his own people but even this barrier was broken when Oba Erediauwa bestowed royal beads upon you and Oba Ewuare declared you a Son of the palace. To be honored by two Obas of the Benin Kingdom in quick succession is a thing of pride.
May your efforts be like a candle on a hill giving light, paving the way, mentoring, teaching, upholding, giving a hand to the weak and to the needy. May your voice be that voice of encouragement that says— come on, you can do it too. For a man who is constantly striving for excellence, I know without the shadow of a doubt that indeed, the best is yet to come. Captain Hosa Okunbo, it's a recognition well deserved.
*Owen Chamberlain Obaseki is the Otaifoh of Uromi