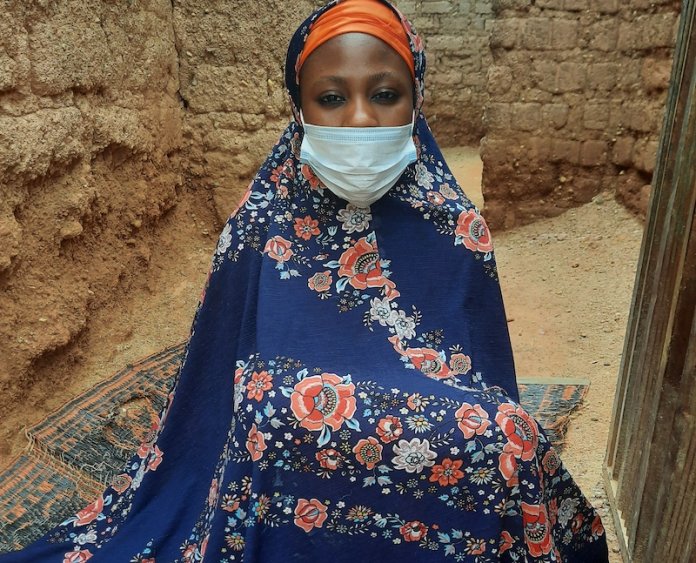 By Francis Sardauna
Child marriage in some states in Nigeria is rampant, and despite human rights activists' agitation to bring an end to the act and legislation on when a girl can be given out for marriage, the act seems not to be in full force in some communities.
If an organisation, Save the Children International (SCI), whose sole aim is combating gender inequalities and improving sexual and reproductive health services, had not ventured into Katsina, Gombe and Zamfara States, Safiya Yahaya would not have achieved her aim of been educated and eventually a trained nurse.
Safiya lives with her parents in Abukur, a community in Rimi Local Government Area of Katsina State, along with her three brothers.
On a Friday in 2019, Safiya's dream of becoming a nurse was nearly made impossible to achieve unlike some of her schoolmates at Government Day Secondary School, Abukur.
Her father, Mohammed Yahaya, forcibly withdrew her from school in SS2 after passing her qualifying examination that will enable her write the West African School Certificate Examination (WASCE), to marry one Rabi'u Ahmadu.
Softly spoken and shy, the 18-year-old girl has been going through numerous predicaments for her age, orchestrated by her inability to accept Ahmadu as her missing rib due to her quest for education.
Safiya, who spoke in an interview with journalists in Abukur said: "After my qualifying examination to sit for WASCE, my parents told me that l will not sit for the examination instead, they are going to marry me out to one Rabi'u whom I don't even know and love.
"So, when my parents told me that I would not complete my secondary school education, I strongly opposed that and hence problems started.
"My father denied me access to food and will not even greet nor answer my greetings. I went through so many uncomfortable situations because of my refusal to get married at that early age."
However, today Safiya is well on her path to achieving her dream of becoming a nurse, because she has gone back to school due to the unflinching efforts of a trained change agent of Save the Children International (SCI), Atiku Bello.
SCI, a non-profitable organisation, which is currently working in Katsina, Gombe and Zamfara States, believes that one of the remedies to end child marriage is to increase the enrollment of girls for primary education, ensure retention and their transition to secondary school.
In Katsina, the organisation is working in Rimi and Sandamu Local Government Areas with an average of 11 wards each, targeting no fewer than 33,000 married and unmarried adolescent boys and girls to address gender inequalities and improve their sexual and reproductive health services.
The organisation, through its REACH – Reaching and Empowering Adolescents to make informed Choices for their Health and Towards Ending Child Marriage (TECM) projects — has impacted positively on the lives of young girls and boys in the state by empowering and educating them on their civic rights.
Safiya, who is currently writing her WASCE, said: "At that point, God helped when l met Atiku Bello, a trained change agent of Save the Children International, and I explained my gory situation to him and he later met my parents.
"The first time he met my parents, he didn't find things easy. My parents sent him away, saying he was not competent to talk to them about what is right or wrong. They said long before he was conceived, they already knew what was good and right. But he was determined and so he didn't give up.
"He kept on pleading and explaining to them the repercussions of marrying me out to a man that l do not love and the importance of education, and he was able to convince them to allow me to continue my education and I am presently writing my WASCE examination."
She said Save the Children International has tremendously enhanced and vigorously transformed her life through training on child spacing, dangers of child marriage and the importance of girl-child education.
"I have benefited a lot from SCI. l now know how profitable girl child education is. Today, if I see a friend that her parents are trying to force into marriage, l can help by encouraging her to stand her ground and politely convince her parents not to give her out to marriage forcefully," Sefiya said.
Meanwhile, in Nigeria, there is a Child Rights Act (CRA) of 2003, which is a domestication of the Convention on the rights of the child. The Act pegs the minimum age of marriage for girls at 18.
However, the legislation, which was created at the federal level, would only be effective if it is passed by the state Houses of Assembly.
The legislation is yet to be passed even in Safiya's home state, Katsina. This, according to human rights activists, has led to the rising cases of child marriage and rape in the state.