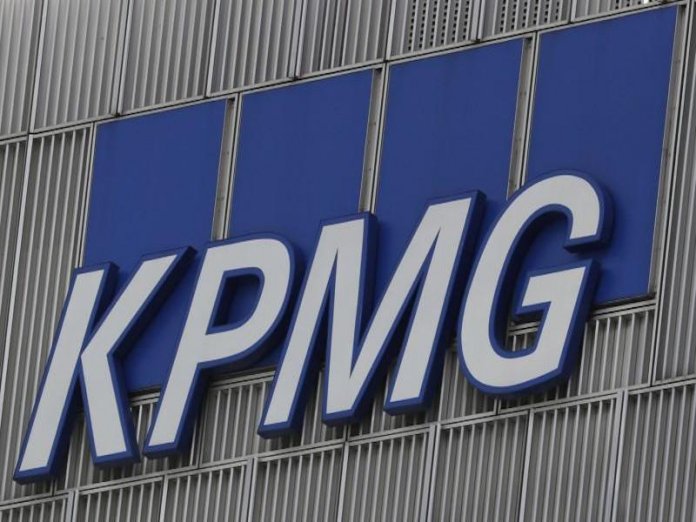 Dike Onwuamaeze
A recent study on the digital capabilities of the Nigeria banking industry carried out by KPMG Nigeria has revealed that most of the banks in the country lacked the ability to onboard a customer with end-to-end digital services.
The study, which covered 17 banks, discovered that, "85 per cent of them were unable to onboard customers digitally end-to-end."
The 17 banks were Access Bank, Ecobank Nigeria, Fidelity Bank, First Bank of Nigeriam, First City Monument Bank, Guaranty Trust Bank, Heritage Bank, Keystone Bank, Polaris Bank, Stanbic IBTC Bank, Standard Chartered Nigeria, Sterling Bank, Union Bank of Nigeria, United Bank for Africa, Unity Bank, Wema Bank and Zenith Bank.
It described 'digital onboarding' as a customer banking journey experience that spanned across account opening and customer profile creation on any channel of choice like mobile banking, digital lending, self-service and customer care services without requiring the customer to visit any branch to complete the process.
The report, which was unveiled during an online media briefing on Tuesday, by the Partner and Lead, Digital Transformation, KPMG, Mr. Boye Ademola, stated that banks need to improve their digital capabilities in order to deliver products and services via digital channels.
"From an industry perspective, we note that banks need to build capacity to transform user journeys by embracing design thinking principles, onboard customers digitally, articulate a pragmatic self-service agenda that will further reduce traffic at branches, reduce cost-to-serve and operational risks, embrace digital lending and digitize contact centres to cope with scale.
"The availability of products and services on some channels while absent on others portends a need to re-architect backend systems with a focus on APIs. Front-end systems (channels) should generally call services through APIs provisioned at the backend," Ademola said.
He noted that it was in this light that KPMG performed a Digital Channels Scorecard (DCS) for retail banks in Nigeria, which provided an industry perspective of how effective banks are in delivering products and services to customers via digital channels.
It measured the quality of UX (user experience) as customers traverse a range of journeys to access products and services on four distinct digital channels, namely mobile banking, internet banking, USSD, and Chatbot.
The KPMG categorised the banks' digital capabilities into four clusters of leaders, challengers, followers and late starters. It stated that leaders are banks that could onboard customers digitally end-to-end without the need to visit branches or agents and deliver innovative products to enrich payment and transfer offerings as well as embarked, "on an aggressive play to accelerate their self-service agenda for customers and are able to engage and resolve customer complaints on the channels."
The challengers, according to the KPMG's report, are banks that performed well on the user digital journey but lacked some of the key ingredients that should place them in the leaders' tier. While they are able to offer effective user journeys on their channels, they fall behind the leaders on the array of capabilities and quality of user experience.
"The followers are unable to onboard customers digitally without requiring them to visit the branch, have several disjointed user journeys, limited self-service offerings and struggle with responding to and resolving customer complaints in a timely manner while the late starters either do not have several important user journeys or offer several broken journeys."
The report showed that no bank emerged leader in digital lending, USSD, and internet banking. It noted that Wema Bank emerged the leader in mobile banking and customer care scorecard while Fidelity bank was the leader in the chatbot scorecard.
Ademola said: "Digital lending is an area where banks are really nascent in terms of evolution. There is opportunity and the time may be right with the global standing instruction, the proliferation of data and the emergence of AI. It can boost retail lending as witnessed in Kenya.
"On the average 75 percent of the banks that we assessed do not have sufficiently robust self-service futures. It is an area where there is a lot of opportunity to digitise for the banks to transfer clients to the channels away from branches.
"Customer care services showed that banks have different levels of maturity but the key challenges is around responsiveness. The introduction of chatbot and virtual assistance are things bank have opportunity to look at in this area."