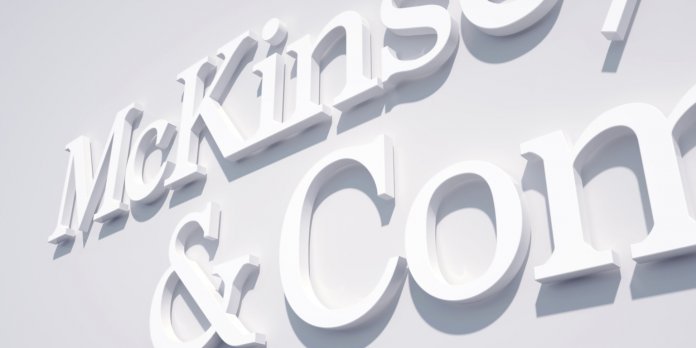 Peter Uzoho
In the wake of the difficulty in predicting exactly what the new normal created by the COVID-19 pandemic will look like, organisations have a variety of options to adapt to behaviour changes in three key stakeholder groups—customers, employees, and vendors and partners, McKinsey & Company has stated.
In its report titled: "Next-generation Operating Models for the Next Normal", which was obtained by THISDAY, the global research and ratings agency, noted that these shifting behaviors have implications across the value chain, impacting product, sales and channels, and services and support, and also affect workforce models and office operations.
It harped on a shift away from large point-of-sale (PoS) and suggested that simplified products are more suitable for sales over digital channels.
It also recommended that companies could adapt to the changing needs of employees by shifting from a stable workforce model to a more flexible one.
The report proposed that organisations could change their service and support to meet the new behaviours of their customers and employees by moving to a remote digital service, and also made recommendations on how to approach post COVID-19 operating model change as new models will inevitably introduce new risks that must be addressed.
The report explained: "Physical distancing, working remotely, travel barriers, and the psychological impact of isolation have changed the behaviors of stakeholders in every organisation, creating unexpected challenges. "While it is too early to predict the long-term outcomes and trends prompted by the COVID-19 pandemic, the most likely scenarios suggest organisations will be operating in a next normal environment for the foreseeable future.
"Changes in internal and external stakeholder behaviors mean that companies may wish to reconsider how they operate and act now in order to emerge stronger after the pandemic. "This may include starting to think about and plot their transition to a next-generation operating model best suited to the next normal," the report stated
"These next normal changes will affect the behaviors of three key stakeholder groups— customers, employees, and vendors and partners—in different ways.
"Customers could shift their purchasing preferences to avoid physical channels, adopt more digital services, and demand more from delivery services."
For customers, the report suggested that they adapt their consumption patterns by consuming less, focusing on essentials, and delaying the upgrade of devices and services— not including those that now help consumers to maintain ties with the outside world, like computers and smart phones, as well as remote communication and entertainment packages.
It added that COVID-19 might also impact customer psychology in the form of growing anxiety and boredom, pointing out that customers could feel an increasing need to own items rather than renting for sanitary reasons.
"We have also seen people making new and renewed commitments to values and goals (for example, balancing time spent at work and with family), and preparing to make meaningful trade-offs that will shape their life choices long after the current crisis passes.
"At the same time, people are weighing the values and risks in everyday decisions about who they spend time with, where they go, what they do, and what they buy," the US-based management consulting firm stated.
While recognising the change in employees work, as they become more accustomed to remote working and virtual interactions, the McKinsey research showed that employees with a stable, secure work experience working remotely report an increase in positive work effectiveness and well-being.
However, employee experiences are varied, and families working from home and those without remote work options have additional considerations, it revealed, adding that more job cuts could make the labor market more competitive, with its wider implications for employers.
For vendors and partners, the reported advised that they might be considering scaling down activities and operations, focusing on the short term, delaying non- essential investments, and attempting to cut costs.
It further advised that vendors and partners might pay greater attention to social responsibility, putting the containment of the human consequences of the pandemic before profit optimisation.