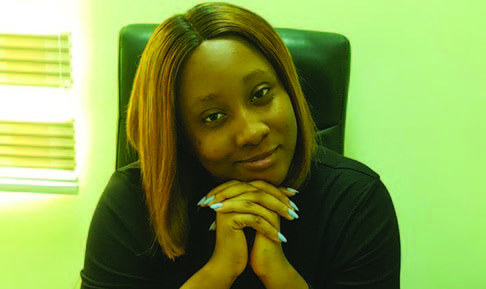 In a chat with James Emejo, digital marketing practitioner and Coordinator, Digital Transformation at Nils Integrated Services, Barbra Idem, said an aggressive digital marketing remains an important lifeline for the survival of modern businesses, adding that digital innovation is gradually relegating the orthodox business model following the new normal occasioned by the impact of the COVID-19 pandemic. Excerpts:
How would you assess the digital marketing space currently in Nigeria vis-a-vis other countries?
The digital marketing space in Nigeria is currently on the rise and is growing 10 times faster than the traditional economy. Most brands in Nigeria are starting to see the positive effect of digital marketing and embracing them compared to other countries that are highly developed and have fully incorporated the practise of digital marketing into economies and brands.
What are the opportunities and challenges of digital marketing in the country?
Challenges of digital marketing include lack or in-depth knowledge of digital marketing as a lot of people are not aware of the analytics in it but are only aware of social media. And also, most companies in Nigeria are not fully knowledgeable about why they need it and always want the service to be where the service helps them create revenue and growth for their company.
Why is digital marketing suddenly an important aspect of brand awareness today?
The amount of online users increase yearly and as a result of the recent global pandemic, millions of people are self-isolating at home. This increase in free time is driving the use of the internet to record heights. While brick and mortar stores are being shut down to help enforce social distancing, owners are finding ways to take their business online. During this stressful time, it's more important than ever to utilize the cost-effective advertising approach of digital marketing.
What is the relevance of a digital marketing team in today's business model?
There are many benefits to digital marketing in business organisations today. One of the largest benefits is the wide range of audience you're able to attract and the ability to have complete control of targeting within that range. For example, there are digital marketing managers and their key role is to manage activities like social media engagement, email marketing together with the website, while we have Digital Analytics Executive who Work across all types of customer interactions. An analytics specialist can set up reporting and analyse defects and opportunities to improve. They can also integrate with the business analytics or insights team which help the company grow online and offline.
How much potential can digital campaign bring to the economy particularly in the face of the COVID-19 pandemic?
Businesses can't simply survive on foot traffic alone when so many people aren't leaving their homes and risking their health in stores, offices etc. People need support, understanding, education, and resources, and digital marketing can provide just that and can be extremely powerful if it's done correctly. With just a click away, brands can cater to the needs of their consumers and with the realities of changing consumer behaviour in digital age which presents a huge opportunity for retailers.
The optimisation and simplification of product lines, business models, customer engagement, and sales channels can all be achieved through the introduction of digital technologies and e-commerce. Better utilization of data and technology to drive more individualized consumer experiences and increase sales for brands. With online advertising, you're not limited by the route people take to work every day or their preference in newspaper. Online advertising reaches an enormous audience in a very cost-effective way.
Where do you see digital marketing within the next five years?
In the next five years, I see digital marketing taking the lead in core marketing activities with new and enhanced technological trends that make life easy for consumers and also that enable business owners or brands interact more with consumers seamlessly.
Do you think offline media will still be relevant going forward?
Offline media is still relevant as it is still part of the marketing process. Digital marketing lags in some areas especially when it comes to verification of authenticity. People often feel that whatever they see or read online is somehow engineered to present a specific image of the business/organisation which may not be entirely true.
Offline marketing, on the other hand, is all about connecting with people without any electronic gadgets. You can interact with people as you distribute your leaflets or hand over your business cards when you meet them. This gives an authentic feel to your brand.
Offline marketing channel gives you the opportunity to interact with your buyers face to face. You can immediately come to know what aspect of your product or service was liked by the buyers and what feature was disliked. This will enable you work on your products faster as digital marketing response might be slow due to gathering data, finding the relevant information and analysing it.