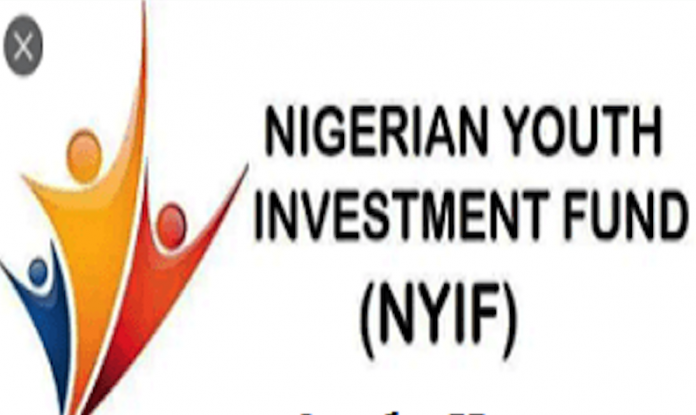 With the recent approval of National Youths Investment Fund of N75 billion by the Federal Executive Council, designed to finance youth-led innovations in three years, experts who spoke to Funmi Ogundare commended the government for setting up the fund, saying that more of such initiatives and programmes will be required to empower Nigerian youths and redirect them to opportunities for engagement and change
Youth unemployment in the country has been a growing concern. This problem has led to increased rate of violent crimes, kidnappings, restiveness and socially deliquent behaviour among them.
Data from the National Bureau of Statistics reveals that Nigeria's unemployment rate as at the second quarter of 2020 was 27.1 per cent indicating that about 21.7 million Nigerians remain unemployed.
The country's unemployment and underemployment rate representing 28.6 per cent, is a combined 55.7 per cent. The data also reveals the worst-hit are Nigerian youths with over 13.9 million currently unemployed.
In Q3 2018, the last time the report was released, there were about 13.1 million Nigerian youths unemployed. Youth between the ages 15 to 24, have about 6.8 million Nigerians out of jobs and another 7.1 million also unemployed.
With these scary statistics, rather than having the youths engage in various vices, the Federal Executive Council (FEC), during a virtual meeting held towards the end of July, approved the establishment of a N75 billion National Youth Investment Fund (NYIF) geared towards enabling the teeming population of Nigerian youths to be economically motivated for sustainability.
The Minister of Youth and Sports, Mr. Sunday Dare, who spoke on the initiative, said the youth bank was meant to support enterprise among the country's youths between ages 18 and 35.
The fund is meant to create a special window for accessing credit facilities and financing on the part of youths that will help to fund their ideas, innovations and also support their enterprise.
According to a statement issued by his media office, Dare said the scheme would target 500,000 youths annually, adding that a minimum of N25 billion would be disbursed yearly and for the next three years.
For the remaining part of 2020, he indicated that an initial sum of N12.5 billion would be needed to commence NYIF.
According to him, "providing a less cumbersome access to credit and finance for the average Nigerian youth with an approved work plan or business idea will help lift thousands of youths out of poverty and birth a whole generation of entrepreneurs."
Each fund approval will range from N250,000 to N50,000,000, with a spread across group applications, individual applications, working capital loans set at three years, with single digit interest rate of 5 per cent.
He said the fund is part of youth-focused programmes already put in place by the Muhammadu Buhari-led federal government as part of a national plan to combat youth unemployment and drive innovation, fuel entrepreneurship and support youth SMEs.
Already, Buhari has given directives to the Minister of Finance, Budget and National Planning alongside the Central Bank Governor to disburse the fund.
The minister said: "The disbursement of funds will be through various channels, including, microcredit organisations under the Central Bank of Nigeria supported by the Bank of Industry, Fintech organisations and venture capital organisations registered with the CBN.
Some stakeholders who have been monitoring the initiative, commended the government for setting up the NYIF in promoting innovative ideas among the youths, and called for more of such initiatives.
In his submission, a former Rector, Lagos State Polytechnic and President, ULDA, Oshodi Multipurpose Cooperative Society Limited, Chief Olawumi Gasper said the development of the implementation framework must take into cognizance the dynamic changes being witnessed globally, in the youth empowerment eco-system.
"These are changes defined by technological advances, digitisation and quality of technical skills, growing Small Business Owners (SBOs) from the youths, redirecting youths to areas of greater opportunities in the economy and enterprise education."
He said since many developing economies have come to realise the value of Micro, Small and Medium Enterprises (MSMEs), as they contribute to the economy in terms of output of goods and services, creation of jobs at relatively low capital cost, especially in the fast growing service sector; among others, it is expected that the youth investment fund will articulate common solutions to wealth creation and self-reliance among the youths.
Gasper stated that managers of the initiative must also recognise the role of successful entrepreneurs as mentors and trainers, financial institutions and industry partners that will hand-hold the participants through voluntary sharing of experiences and lessons.
"Representatives of private enterprises, business associations, business media, financial institutions, network of business mentors and the like should be involved in driving this unique initiative."
"The NYIF should be embraced by young aspiring business owners as a seamless vehicle to access finance," the president said as it has brought an end to the challenges of financing gap for small businesses, especially access to credit and equity.
"However, regular capacity building in financial literacy to attract distinct forms of financing, including equity and venture capital that will further enable them to expand and grow their businesses need be institutionalised targeting the youth entrepreneurs."
An investment banker, Dr. Yinka Adewusi said considering the magnitude of impact the NYIF is going to have not only on the youths being the most active asset the nation urgently needs to harness for its immediate future greatness, but also on the economic, social and environmental life of the nation, the nation has just got another policy direction right.
"Having thoroughly evaluated the programme, we are convinced that this is another critical turning point for the Nigerian youths with genuine business ideas. As an active player in the financial services front, this certainly interests us and we are delighted to help government create reasonable awareness among our teeming youths for the scheme to live up to its bidding. This, we are committed to continue to do until it reaches its adequacy limit."
He said his organisation embarks on awareness creation through advocacy to put pressure on government not to deviate from all the good intentions underpinning the scheme, adding that it must not be used as a measure to compensate some underserving youths who have got no thriving nor viable business idea but political leanings.
The Chief Executive Officer, Auldon Limited, Mr. Paul Orajiaka described the youths as change makers, saying that investment in their skills acquisition and gainful engagement, as well as sowing seeds of hope among them, was imperative.
"This brings to perspective the importance of investing in them in a largely gerontocratic and oligarchic society as Nigeria where youths are bombarded by images of success based on 'easy money' especially amongst public servants."
He said he was able to set up the Unity Dolls social project initiative to bring about public good through job creation, women and youth empowerment, school rehabilitation and skills acquisition programmmes among poor communities in Nigeria.
"The Unity Dolls is a flagship product of my organisation, a collection of 14-inch dolls, each representing Nigeria and Africa's major tribes. The product promotes national unity, cultural pride and delivers empowering social message bordering around the challenges of the girl-child, particularly education aand their welfare in Nigeria and the world at large.
"I pioneered the Culture Vision organisation via which Unity Dolls social project initiative help build a better society for children and their families and communities in Nigeria through education, water and hygiene, women empowerment, micro-enterprise and community development," Orajiaka stressed.
He said he is passionate about creating and deepening structures which incorporate the best of the private and public sectors; this he said made him to participate as a panelist representing the SME run by youths in the seventh annual Bankers' Committee Retreat in 2015 on the theme 'Creating an Enabling Environment for SME Growth'.
"This annual event brings under one roof the governor and deputy governors of the CBN, as well as its directors, together with chief executives of deposit money banks, federal ministers and state governors to deliberate on topical economic issues towards policy articulation for the common goal of stimulating economic development and growth.
The action items which emanated from that year's retreat due to my participation in highlighting to this noble gathering, the plights and inherent challenges youths face running SMEs in Nigeria has seen increased harmonisation and awareness of MSME development fund, simple online trainings and loan-application for SMEs, development of infrastructure which supports SME ecosystem and banks supported e-commerce sites and other technology platforms for SMEs operated by youths to leverage on in scaling up their ventures, "the chief executive officer stressed.