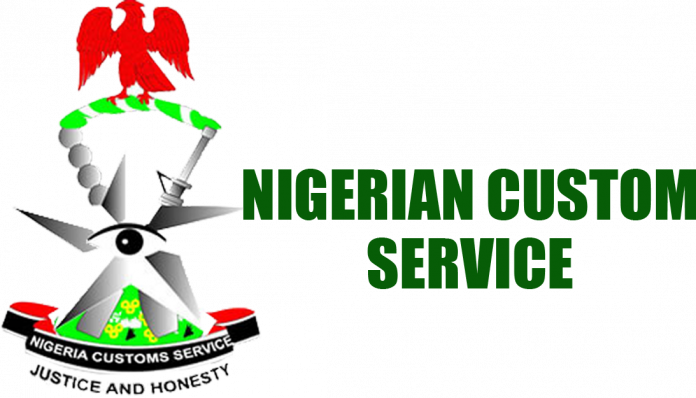 James Emejo in Abuja
The Nigeria Customs Service (NCS) yesterday announced that it has seized smuggled items worth N11.03 billion as at August 31.
These include 134,042 bags of parboiled foreign rice; 9,600 bags of NPK fertilizer; 1,791 vehicles; 3,565,461.9 litres of petrol and 5,007 drums filled with PMS.
Others are 68,436.3 jerricans of PMS; 130 engine boats; 847 motorcycles; 17,212.6 jerricans of vegetable oil; 813 packs of tramadol and 274 bags of cannabis among other items.
In a statement issued by the Spokesman of the NCS, Mr. Joseph Attah, added that 1,243 irregular immigrants and 622 suspected smugglers had also been arrested.
He appealed to Nigerians to support the ongoing efforts towards making the nation better secured and economically viable.
The statement further reiterated the country's commitment to finding lasting solutions to the concerns that necessitated the partial border closure.
Attah said that appreciable results had been recorded particularly in the areas of security, economy, agriculture and inter-agency collaboration within the first year of the border closure.
The exercise, which commenced on 20th August, 2019, involved the NCS, the Nigerian Immigration Service (NIS) in collaboration with the Armed Forces of Nigeria as well as the Nigeria Police Force (NPF) and other security and intelligence agencies, under the coordination of the Office of the National Security Adviser (ONSA).
He said that the present administration, through ONSA, took a definitive step to put Nigeria on the path to food sufficiency, stem the flow of illicit arms into the country and improve national security through border closure, which had no doubt saved the country huge resources and enhanced national security.
According to him, the smuggling of drugs and proliferation of small arms and light weapons had been considerably curtailed.
He said the ONSA, which is coordinating the exercise, has continued to record large numbers of seizures and arrests from the four sectors of the North-West, North-Central, South-West, and South-South geopolitical zones.