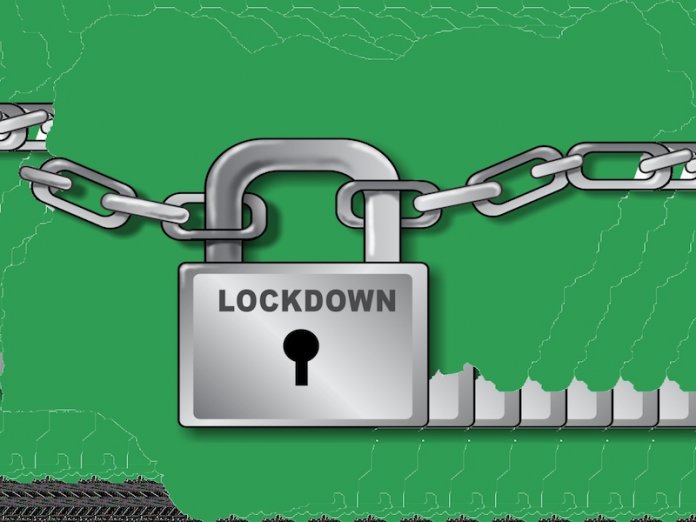 Rajendra Aneja writes on the trials and tribulations of someone managing his domestic chores and professional work in a lockdown
My driver Bhima said, "God is angry with the world," as a protracted lockdown commenced in March.
The lockdown piloted a major metamorphosis in my life. Before the lockdown, I led an active life, working about 10-12 hours per day, including weekends. A middle-class slogger, I have rarely taken a holiday or any annual leave in my life, in the last 40 years. I travelled 10-12 days every month on work. Now I am grounded.
Domestic maids are not permitted in our apartments during the lockdown. So, from 10 am to 1 pm I attend to domestic chores. I have learnt to make eggs, boil milk, use a water filter, clean dishes, sweep, mop floors, wash and dry clothes. I can even make decent yoghurt.
After lunch, from 2 pm to 8.30 pm, I attend to my professional work. My consulting firm specialises in marketing and distribution strategy. Prior to the lockdown, I travelled to countries from Nigeria and Brazil, to Yemen and Singapore studying urban and rural markets. Now, I provide services from my home. However, my billings have plummeted. I wonder what the future holds for professionals like me.
My home was always my base camp prior to the lockdown. I came home from office to eat, refresh, sleep, wash, etc., to fight another day in the office. Now, my home is a base camp and an operations theatre.
So, I have converted my dining room, which has a large table, into my office. The room has laptops, monitors and TV screens. I keep the TV news perpetually on, hoping for a vaccine to be discovered. I am petrified that Covid-19 could dislocate the world order.
Living alone, without maids, is an exacting experience. The key angst is that I am unable to maintain the requisite levels of cleanliness in my home. I suffer from spondylitis and have to wear a soft collar around my neck most of the day and sometimes even in the night, if there is inordinate pain. So, the dusting gets neglected.
Cleaning the dishes, twice every day, is also a dreaded chore. I have become an expert on which scouring powder or detergent is best for cleaning dishes. Pots and pans are the most painful to clean, since scrubbing the edges to make the grease vanish, consumes inordinate time and effort.
Normally, when we dine our tables are adorned with spoons, forks and knives. We barely notice these tiny steel creatures, which facilitate our dining. It is only when you rinse the cutlery later, you realise the attention required to make each tine sparkle again.
However, these are frivolous frustrations. I am fortunate, in having a home and food to eat. Millions of migrant workers have lost livelihoods.
Sometimes, I feel alone. Then I go and spend some time in my father's room, in my house. He passed away at the age of 96, three years ago. I have maintained his room as it was, including his toiletries in his bathroom. Many years ago, in 1987, when I went through a gut-tearing time in my life, he had hand written a brief note to me, "Show Courage and Confidence, Not Weakness." I have framed the pithy note of six words. So, when I feel a bit despondent, I read his message. Then, I feel invigorated.
I have always loved my home deeply. Life was kind to me. I worked for three decades with Unilever in Asia, Africa and Latin America. Whilst working and travelling in many countries like Brazil, Colombia, Tanzania, Kenya, Dubai, etc., I had the opportunities of buying paintings, local handicrafts, etc., made by the deft fingers of the talented local people. So, I had made my home my haven, overflowing with heart-warming memories. During the lockdown, I have come to cherish my home even more.
I keep in touch with my brother three times daily on Facetime. He sends me home-cooked meals, when he can find a courier. Those are good days. I elongate a single meal, over two days, just to enjoy the joys of wholesome Indian food.
I made a list of all the people who had made any contribution to my life. I contacted all them to thank them for whatever they did for me, even 50 years ago. So, the lockdown helped me refresh my relationships.
I also made a list of people who I thought had bowled me "bouncers" sometime in my life. I decided, let bygones be bygones, and telephoned each one to enquire about them and their families.
However, deep in the nights, I keep awake and wonder, when will this crisis end and how? Most countries are gradually easing lockdown restrictions. However, Covid-19 cases are yet spiralling. The vaccines are at least a year away. The remedy for Covid-19 is yet a bridge too far. What if the disease goes wildfire? It is tough to enforce social distancing in the crowded slums in Sao Paulo, Caracas, Nairobi or Mumbai.
Nations need to re-ignite their economies, because if they do not, some governments may go bankrupt. How will nations balance their financial compulsions with ensuring Covid-19 protocols amongst people?
The world has never faced a crisis of this nature and magnitude. Our only response to this virus onslaught is physical, stay away from each other, don masks, use sanitisers, etc. A medical response, in the form of appropriate medicines and a vaccine are yet absent. We fight an invisible virus, travelling and attacking at free will. This virus is transmuting social human beings into solitary souls and fostering narcissism.
In the movie "Out of Africa", when Karen's coffee farm burns in the middle of the night, her trusted Kenyan houseboy Juma, awakens her and announces, "I think that God is coming." I hope this time God will come to douse the fires of anguish consuming so many of us on this earth.
Win we will, but how far away is our victory? The question haunts and keep me awake in these dark nights.
Aneja was the Managing Director of Unilever Tanzania. He is an alumnus of the Harvard Business School and is the author of "Rural Marketing across Countries"