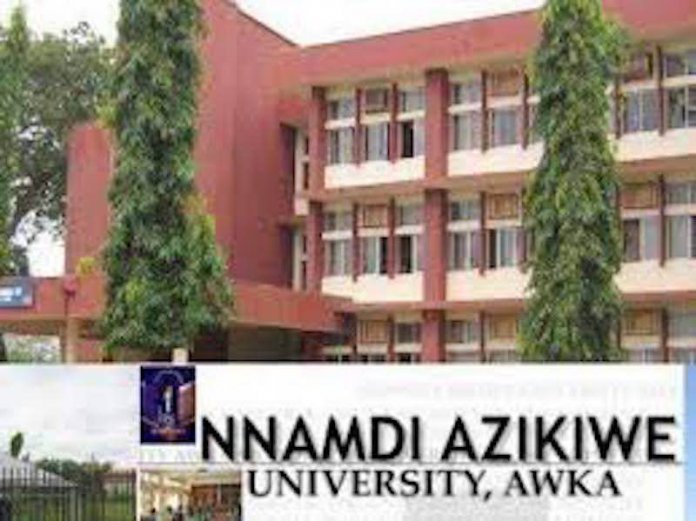 David-Chyddy Eleke in Awka
The Business School of Nnamdi Azikiwe University, Awka, has launched a research into the entrepreneurial model of the Igboman, which favours apprenticeship as a way of acquiring business knowledge.
The research is sponsored by a group, Pro-Value Humanity Foundation, founded by Dr. Obiora Okonkwo, a governorship aspirant in the Anambra State 2021governorship election.
Speaking at the opening ceremony of the research, titled, "Invigorating Igbo entrepreneurial behaviour through enhanced apprenticeship scheme: A study of Onitsha market,' Okonkwo said the research would generally look at the Igbo entrepreneurial spirit that made them strong.
He explained, "Onitsha main market occupies a special place in my mind because played there too. That basic trading experience, in many respects, helped my business instincts and also instilled in me a deep sense of industry and hard work that have defined my life's journey to date.
"Thus, when the UNIZIK Business School in July 2019 honoured me with the Philanthropist of the year award, it was only natural for me to try to give back by endowing a major research project on the future of Igbo entrepreneurship, drawing primarily from the iconic role the Onitsha Market has played in the socio-economic transformation of the Igbo nation, particularly since the civil war."
Okonkwo said the research project would among other things, "Interrogate Igbo entrepreneurship culture and the apprenticeship system around which it is historically built, with a view to reinventing both in the light of emerging realities."
The Director UNIZIK Business School,  Prof Austin Nonyelu, while expressing gratitude to Okonkwo, said building sustainable businesses that would last beyond their founders should be a concern to all.
He said, "This research is the beginning of the interface between the academic institution, the Business School in this instance, and the industry as represented by the consortium of traders and enterprises.
"This emerging relationship is quite timely given the delecterious state of the Nigerian economy characterised by multifarious problems including, but not limited to decreasing productivity, collapsing companies and businesses, poor liquidity ratio, graduate unemployment and widening poverty."