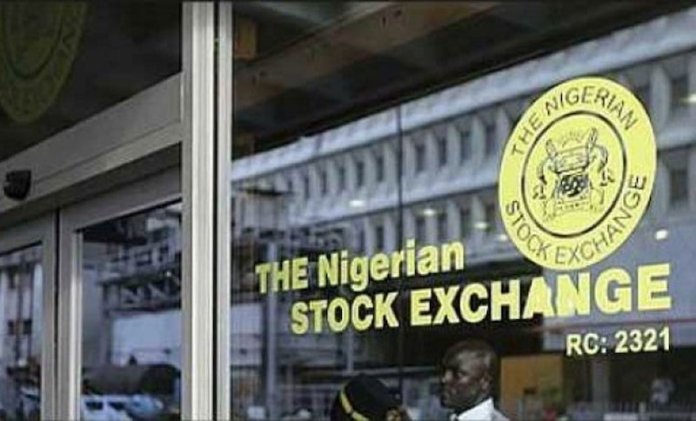 The upgrade of the Nigerian Stock Exchange Data Portal will significantly enhance access to information about listed companies and boost investment decisions in the capital market, writes Goddy Egene
The principle of buying and selling securities may seem a daunting task to many, but surprisingly, investing is almost akin to most other financial decisions. Individuals should always seek to understand the product or service of interest, know its strengths, weaknesses, substitutes and the chances of experiencing buyer's remorse.
Similarly, in order to get the best possible outcomes from any investment in the capital market, it is important that investors are exposed to market information – not just the security name – but also insights into the underlying securities, their past performance, price trends, and other fundamental factors that impact on the attractiveness or resilience of the security.
This is why access to information is very key in capital market because once investors have access to market information, their investment decisions would be better and faster.
By doing so, more investors would attracted to the market. The global increase in the consumption of capital market information by market participants is directly linked to the ease of accessing market data.
Apparently realising the importance of improved access to data, the Nigerian Stock Exchange (NSE) has upgraded its data portal, known as X-Data Portal.
X-Data Portal is an online repository of real time, delayed, end-of-day and historical data for all securities listed on the NSE. The X-Data Portal has been enhanced with new features including data new products, subscription management, payment gateway integration and more.
With this upgrade, the NSE is facilitating a customer-centric approach to deliver a superior customer experience to those in need of market data.
Commenting on the development, the Chief Executive Officer, NSE, Mr. Oscar Onyema, said: "The upgrade of the X-Data Portal is in line with the desire of the NSE to continue to provide an exchange that is easily accessible leveraging digital technology. The newly enhanced X-Data Portal has, therefore, been equipped with market-focused features that will complement the NSE website and other NSE portals in response to stakeholders' increased demand for easy access to data."
Building on the foundation of the first version, the X-DataPortal provides users with responsive layout and user-friendly navigation. Users would also have easy and quick access to downloadable market data, reports, and historical data to aid informed decision making; customised reports on request; instant purchase of market data within the portal; easy tracking of all subscribed reports; and free access to seven days historical price data and top 10 brokers' performance report. All these were designed to deliver value to stakeholders across the capital market value chain.
In his comments, the Head, Trading Business, NSE, Mr. Jude Chiemeka, said: "At the NSE, we recognise that data fuels every aspect of the trading process. We are, therefore, pleased to introduce the improved X-Data Portal that will serve as a principal source for brokers, fund managers, research analysts, other professionals and non-professional participants like students and investors to get quality real-time and reference data reports for analysis, research and reporting purposes."
According to him, the X-Data Portal equips fund managers and brokers with the data they need to formulate investment strategies or identify opportunities for arbitrage, thereby minimising risk and maximising value for their portfolios.
"For dealing member firms, academic institutions and other users, the accurate source of historical and real-time data the X-Data Portal provides leads to high quality research and superior trading decisions which can help to reinforce client relationships and generate revenue," he said.
Over the years, NSE has deployed a best in class trading engine, X-GEN, which is what currently enables remote trading; the broker oversight and supervision system (X-BOSS) to allow dealing member firms file statutory reports and improve compliance; X-Smart, a market surveillance tool that proactively monitors the market; X-Whistle to allow members of the public report market infractions; and X-Bot, an Artificial intelligence (AI) powered Chatbot that allows investors make enquiries.
According to the exchange, all of these investments have proven to be worthwhile given the present condition of the global economy.
"As we are all aware, the world is facing unprecedented challenges occasioned by the COVID-19 pandemic which is stretching the capacity and capabilities of organisations to maintain optimal performance levels. The exchange continues to show its resilience by not only maintaining remote trading and business activities seamlessly, but by constantly innovating to meet stakeholders' demands even in the toughest of times," it said.
Also, as part of efforts to ensure that companies structure their operations to a more holistic framework that can monitor compliance and enforce rules and procedures, the NSE launched the SentryGRC platform.
SentryGRC is a platform that automates back-office functions like governance, risk management and compliance. It enables organisations to pursue a systematic and organised approach to managing GRC-related strategy and implementation, thereby creating an enabling environment for increasing efficiency and effectiveness alongside reducing costs.
"The NSE continues to position itself, not only to be a credible platform for raising capital, but to be a hub for innovative and creative ideas. We are, therefore, pleased to introduce SentryGRC to the market.
"We recognise the need to build the required infrastructure for players in the Nigerian capital market, and we see the SentryGRC platform as a step in the right direction to help businesses achieve their strategic objectives, address uncertainties and act with integrity,"Onyema said.
Also commenting, the Executive Director, Regulation Division, NSE, Ms. Tinuade Awe said: "The SentryGRC promotes agility & digitisation in governance, risk management and compliance areas of business.
Institutions must recognise the need to adapt procedures & standards to what is relevant even as we transition to this new normal. Furthermore, there is a responsibilty on Regulators to become more comfortable with technology and engage with market participants on how to effectively design and deploy statutory standards that work from an operational point of view and also satisfy regulatory requirements."
The exchange noted that the SentryGRC platform boasts an array of multi-dimensional features that make it both easily adaptable and applicable across various functions.
Some of its more interesting features include the customised dashboards that gives management a single view of relevant metrics; its ability to automatically generate reports making statutory submission seamless; and its easy integration across other operations including enterprise resource planning softwares.
"In addition to governance, risk management and compliance, SentryGRC can also be used along a wide range of functions including audit, internal control, business continuity, legal workflow, data protection management, IT audit and ethics management," it said.
Apart from introducing measures that are making the market more attractive to investors, the NSE continued to deliver on its commitment to provide a platform for issuers to raise capital even in the toughest of times.
During this period of remote trading, the NSE has helped corporates and government raise capital to the tune of over N968 billion, ranging from new and supplementary bond listings to rights issues, private placements and exchange traded funds (ETFs). These funds have been utilised to pay down financial obligations, support working capital, improve infrastructure development and facilitate business expansion.
Onyema had said the NSE was resolute in its commitment to be a trusted business partner to all our issuers in accessing right-sized capital and achieving their strategic business objectives.
"In our efforts to fulfil this mandate, we have achieved all-round increased efficiency in terms of competitive pricing structures, increased turnaround time, enhanced customer experience and improved time to market. We believe this has translated into the remarkable resilience we have displayed amidst this pandemic, as well as increased investors' confidence as reflected in stakeholders' participation in our market across various asset classes," he said.
Since the activation of its Business Continuity Plan which saw the transition to remote trading and working from home on 24 March 2020, the NSE has attracted several new listings to the market. The most recent being LAPO Microfinance Bank's N6.2 billion bond. Before the listing of LAPO MFB, Dangote Cement's N100 billion bond was listed, which is the largest corporate bond issued in the Nigerian debt capital market.
Other include: 900,000 units of the NewGold ETF valued at N7 billion; UACN Property Development Plc's N16 billion rights issue; FBNQuest Merchant Bank's Series-1 N5 billion bond; Flour Mills of Nigeria Plc' N12.5 billion and N7.5 billion; Primero BRT Securitisation SPV Plc bond worth N16.1 billion bond; Golden Guinea Breweries Plc's N1.2 billion private placement, and several Federal Government Bonds worth over N797 billion.