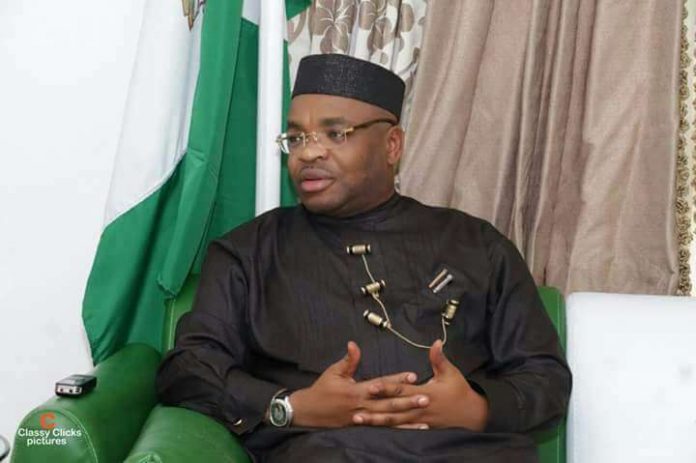 Akwa Ibom State government has granted approval for the establishment of an Audit Commission to ensure transparency and accountability in the running of the state administration.
This was part of the resolutions of the Executive Council Meeting held Tuesday, which was presided over by the state Governor, Mr. Udom Emmanuel, at Government House, Uyo.
Briefing State House Correspondents after the meeting, Commissioner for Economic Development and Ibom Deep Seaport, Mr Akan Okon, said that the Audit Service Commission would provide adequate information on the activities of the government.
Similarly, the Commissioner for Agriculture, Dr Glory Edet, added that the Executive Council also approved the establishment of a Gender Policy to deepen women participation in social spheres of the economy in accordance with the World Bank programme on gender.
Dr Edet said that "the policy started last year (2019) with meetings with stakeholders including NGOs and explained that the policy is a requirement for Covid-19 action on recovery and economic stimulus programme of the World Bank , stressing that "for a state to benefit from the programme it must have a gender policy which the state has started".
She stated that gender policy which is a necessity in gender mainstreaming in all spheres of the state economy, accommodates both gender but with greater focus on women in areas of health, politics, agriculture etc since women are more vulnerable when it comes to gender issues.
Earlier, the Commissioner for Information And Strategy, Comrd. Ini Ememobong while setting the tone for the briefing, announced that the council received the full year report on Ibom Hotels and Golf Resorts in preparations for Public Private Partnership, PPP, for greater efficiency and management of the facility.
He sheded light on the proposed conduct of a fresh promotion interview for 2019 batch of workers on level 07 and above by the state Civil Service Commission, emphasising that "government is on track and by 1st of October the result must be concluded and received".
The Information Boss added that the Executive Council also reviewed the ongoing Scholl Certificate Examinations in terms of preparations, stating that the council has expressed satisfaction on the conduct of the examinations.