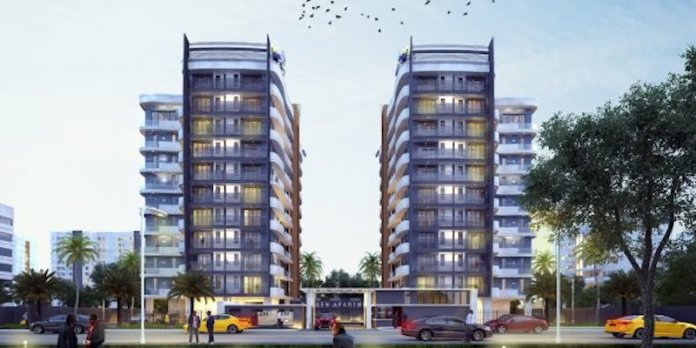 Bennett Oghifo
Periwinkle Residences Limited has announced the acquisition of a new site at the most luxurious location in West Africa, Old Ikoyi, in its effort to accelerate expansion opportunities in the Lagos real estate market.
PERIWINKLE is exploring further investment opportunities, following the success of its Periwinkle Lifestyle Estate. The luxury community development of 17 hectares of land has already sold over 68 per cent.
"PERIWINKLE Residences Limited has enjoyed phenomenal growth by selectively choosing expansion markets that have helped position it as a major regional property developer," said Chiedu Nweke, Managing Director of PERIWINKLE. "The success of our Periwinkle Lifestyle Estate development in Lekki Phase 1 clearly indicates the company's ability to deliver the right product to the right market, and acquiring this site further extends our reach into the Lagos real estate market and helps us move forward. We are pleased as a company for this new development.
To meet the demand for contemporary luxury homes, PERIWINKLE is set to launch Château La Reverie. Château La Reverie is a collection of stylish 5-bedroom villas located in a vibrant boutique community. Château La Reverie villas are known as "the home for kings" giving its residents a refreshing way of life, spacious living areas, low maintenance costs and modern amenities. Periwinkle Residences is also presenting investors with the opportunity to buy Château La Reverie at an off-take price, enabling them to make the most of this opportunity and grow their investment portfolio.
Located on Iru Street off of Queen's drive in Ikoyi, Château La Reverie offers a world of amenities directly on residents' doorsteps. From wide-open spaces to breathtaking green escapes and retail therapy, Château La Reverie is a place people can envisage themselves enjoying their home and the lifestyle it offers.
Nweke said: "Launched under the theme 'Home for Kings', Château La Reverie is our latest project innovation that caters to the needs of millennials and families who seek to live the lifestyle of kings that offers an all-encompassing and refreshing lifestyle.
Facilities at Château La Reverie comprise private front and back gardens, separate living, dining areas and kitchen, plot title deed included with every villa, an elevator, automated smart homes, energy-efficient homes, central sewage system, high-pressure water world-class fitted kitchens, amazing swimming and play area, adequate car parking area and access to the world-class facilities.