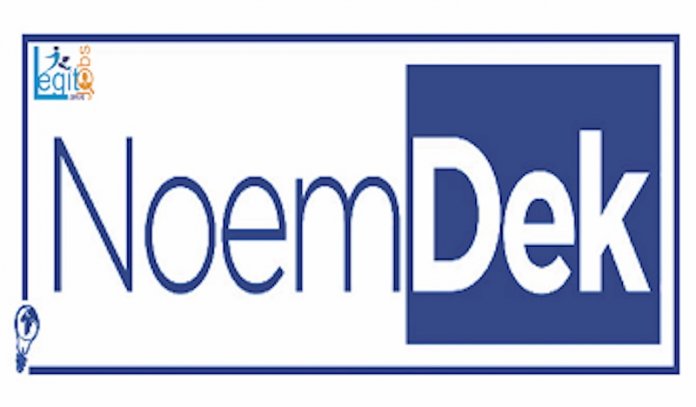 Ibrahim Shuaibu in Kano and Nume Ekeghe in Lagos
Organisers of the Gold West Africa Conference have restated their commitment to building an ecosystem for gold business to thrive in Nigeria.
Co-founder and Director of NoemDek Limited, Mr. Kolade Apata, speaking on behalf of the Gold West Africa Conference committee said this at the closing ceremony of Kano Gold Durba organised recently.
Apata, said the overall goal at Gold West Africa is to build an ecosystem for gold to thrive, adding that the vision has been kept alive by all the people and institutions working behind the scenes to make this a reality.
Apata stressed the need for the government to support the local sector in order to enhance the nation's economic growth.
He said: "At Gold West Africa, we believe we are here to demonstrate that Africa has always been a pioneer in the fusion of art, culture and fashion. And you have all helped us achieve this dream with your lovely pieces.
Apata said "For us, the most important piece of building the gold value chain is establishing commerce. Nothing can be achieved without this critical piece."
He added: "For several decades, everyone has looked towards Kano for leadership. We intend to showcase what we have achieved here with the rest of the world.
"It is no secret that the art, jewelry and other items we have all seen within this new marketplace are beautiful. I would love to thank all our goldsmiths, jewelers, dealers and artisans that have been a part of the process of creating these gems."
Apata, also announced that Senator Daisy Danjuma has agreed to become a Patron for developing the gold value chain especially for supporting artisans, the celebration of culture, the gold jewelry industry and the role of women in the industry.
He also announced the opening of the Kano Gold Souk, which will be located at the Ado Bayero Mall.
In October 2020, the Akani gold soul would house the region's indigenous gold merchants and goldsmiths.
At the event, Aminu Ado Bayero, the
Emir of Kano, advocated for the businesses to Patronage indigenous gold businesses in the country.
The Emir Bayero, added that Kano had a long-term linkage of the gold business for decades, appealed to authorities to help the miners in promoting their business.
"We wish to advise our business community to involve themselves into gold mining because of its significance to the economic and social impacts in society.
The Emir said: "Investment into Gold business will also benefit the market to grow; we are always calling for the investors into this trade to make sure that gold business thrive."