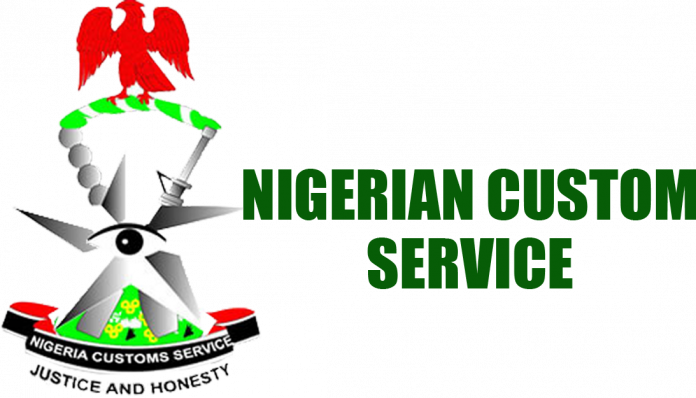 James Emejo in Abuja
The Nigeria Customs Service (NCS) yesterday said it is not against the implementation of the African Continental Free Trade Agreement (AfCTA) or any other protocol which the country is a signatory.
The clarification came against the backdrop of misleading media reports that the Comptroller-General of NCS, Col. Hameed Ibrahim Ali (rtd), was allegedly opposed to the implementation of the agreement.
Ali was reportedly misquoted during his presentation at a public hearing of the Senate Committee on Finance.
But in a statement issued by Customs spokesman, Mr. Joseph Attah, the service pointed out that the CGC had only highlighted the implications of the AfCTA on revenue should the country fail to boost local production in order to curtail dumping.
According to him, all imports from member countries will be duty-free when the agreement takes effect, adding that Nigeria must encourage local production and excise duty rather than import duty, which will drastically drop soon.
Ali was quoted to have said: "I would rather collect excise duty than import duty because for every import, you are taking money out."
The statement further decried attempts to link the Customs boss to issues of scanners and partial border closure, describing the controversial article as having a "total loss of the understanding of CGC's presentation."
It read: "For the avoidance of doubt, the CGC, and indeed NCS, is not against the implementation of any protocol that Nigeria is a signatory.
"NCS role is to implement and provide input that might help policy formation in the interest of Nigerians.
"We strongly believe that Nigerians have a right to know the implications of ACFTA and actions that must be taken to benefit from it and not becoming a dumping ground for other countries' goods.
"Twisting and giving it a different narrative relating to import duty is not only dangerous but mischievous misrepresentation that does the country no good.
"NCS, therefore, call on Nigerians to discountenance the misleading piece and focus on what we must do to benefit from ACFTA."