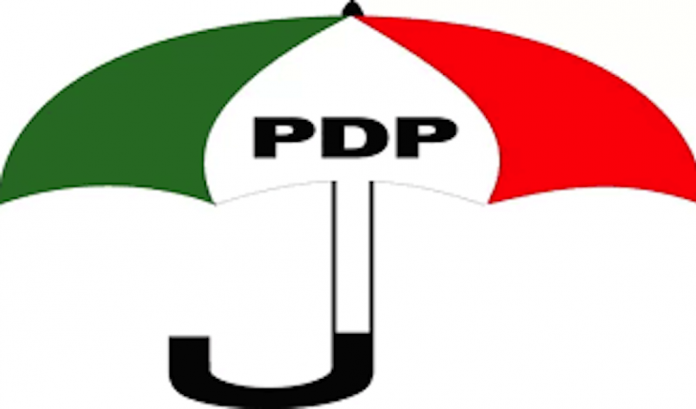 By Adedayo Akinwale
Peoples Democratic Party (PDP) Caucus in the House of Representatives has reaffirmed its opposition to the decision by the House leadership to suspend all committee hearings and probes, describing the action as unparliamentary and not in public interest.
The House had in a letter dated August 19, 2020, signed by the House Leader, Hon. Alhassan Doguwa, and addressed to all committees, directed a stop to all activities until the resumption of plenary in September.
However, in an interview with THISDAY yesterday, the Leader of the caucus, Hon. Kingsley Chinda, recalled that PDP had cautioned in its open letter to the Speaker, Hon. Femi Gbajabiamila, that the image of the House was nose-diving and urged the speaker to redress the situation.
He said to allay the fears of the public, the leadership should put the reason for the decision in public space, adding that lack of information leads to misinformation.
Chinda stated: "It is unparliamentary that you will stop all activities not even during recess, moreover we had lost a lot of parliamentary man-hours to COVID-19.
"Publicly and formally shutting down all activities of the House without a reason was not well thought out and cannot be in the overriding public interest and also puts the House in bad light."
Asked about the caucus' threat to begin the removal of President Muhammadu Buhari from office due to corruption and insecurity, Chinda said there was need for the president to take urgent step to bring the country back on track.
He stated that nothing has improved under the present administration, as the country is degenerating on all fronts.
He added that in the interest of the country, it would call for a constitutional change to give opportunity for better governance.
"We caution Mr. President to take urgent steps to put the country back on track; the minimum is to take us forward to where he took over the country or we shall exercise our constitutional powers.
"We go further on the warning as we resume from recess. Nothing has improved rather the country is still degenerating on all fronts.
"The caucus shall in the interest of our country call for a constitutional change to give opportunity for better governance, because the administration has failed woefully in its primary responsibility," Chinda alleged.