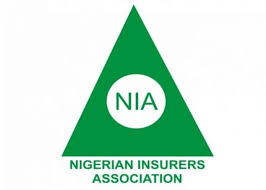 By Ebere Nwoji
Insurance operators are currently seeking for legislations that would enable the sector overcome its present challenges, expand its frontiers as well as enhance its contributions to the national economy.
The sector, recently through the umbrella body of insurance underwriters, the Nigeria Insurers Association (NIA), paid a visit to the Speaker House of Representative Hon. Femi Gbajabiamila, seeking for improved engagements between the association and the lawmakers.
The insurers maintained that the industry needs legislative interventions to improve and create opportunities for insurance growth.
NIA Chairman, Mr. Ganiyu Musa, who led the delegation, asked the lower house to assist the industry overcome its present challenges through legislations that will expand the frontiers of insurance to enhance its contribution to the national economy.
Musa said the visit was to improve engagements between NIA members and the lawmakers.
He requested the lawmakers to remove obstacles militating against the growth of the insurance industry in Nigeria.
On the Insurance Bill which is currently in the National Assembly, the NIA chairman, said industry was looking forward to the House to come up with a bill that would stimulate activities in the sector.
Additionally, he drew the attention of the speaker on the need to protect the industry from incursions.
He congratulated the speaker on his emergence and noted that his actions have shown that both the insurance industry and the house under his leadership shared the same aspirations for a better Nigeria.
"I believe that our collaboration will improve the contribution of insurance to the Gross Domestic Product (GDP). We need to upscale our engagements so that we can jointly resolve some of the issues facing the industry.
"We need your support on the Consolidated Insurance Bill so that we can have a law that will propel the industry to take its rightful place in the financial services sector. We will also appreciate the protection of the house to avoid incursion into the insurance space. We are confident that we will have significant positive outcomes if we continue to engage' he added.
Responding, Gbajabiamila, appreciated the leadership of the association for the visit and promised to collaborate with the association to make laws that will promote insurance business in the country.
On the Consolidated Insurance Bill, he stated that since insurance is a technical area requiring special skills and competencies, the House would engage the operators to produce a law that would promote the business and encourage investment in Nigeria.
The NIA delegation led by Musa, include two past Chairmen namely: Mr. Oye Hassan-Odukale and Mr. Eddie Efekoha. Others were: Mrs. Folashade Joseph, a member of the Association's Governing Council, Mrs. Yetunde Ilori, Director General/Chief Executive Officer of the Association and Mr. Bashir Binji – Managing Director, Fin Insurance Company Ltd.
In the Speaker's entourage were House Leader – Hon. Ado Doguwa, Chairman House Committee on Finance, Hon. James Faleke, Hon Abubakar Fulata, Hon. Abubakar Nolarab among others.