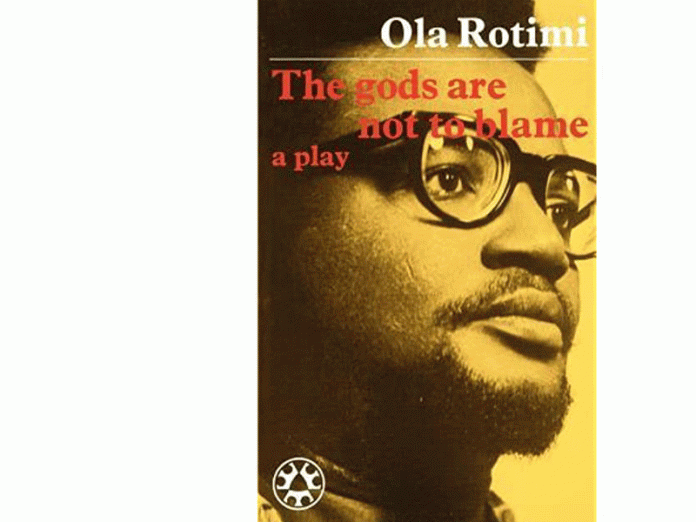 By Yinka Olatunbosun
A community of dramatists and scholars held a webinar recently in honour of Late Prof. Ola Rotimi who died 20 years ago while still teaching at the Department of Dramatic Arts, Obafemi Awolowo University, Ile Ife. An initiative of the Theatre Arts programme and College of Liberal Studies, the webinar held on August 18 had as theme, "Remembering Ola Rotimi: A Complete Man of the Theatre, 20 Years On."
Moderated by Dr. Bisi Adigun, the event ignited fond memories of the playwright who founded Ori Olokun Acting Company, Obafemi Awolowo University and later the Department of Creative Arts, University of Port Harcourt.
In his goodwill message, Oba Olusegun Akinbola recalled the career trajectory of Ola Rotimi while Prof. Akanji Nasiru delved into his works. In his delivery titled, "Contextualising Ola Rotimi's Theatre,'' he examined the dramaturgy of Ola Rotimi and his entry into the already active theatre scene ten years after Wole Soyinka and J.P. Clark.
"He knew that language was a serious aspect of Nigerian and African Literature so he considered the African audience in his writings. The intelligentsia were the targets of early drama in Nigeria. Language affected the popularity of drama in Nigeria. Ola Rotimi took the language seriously and so he developed the kind of English language that can appeal to even the ordinary man. He deliberately tuned down the language go admit the local audience and that affected other techniques of his dramatics,'' he said.
He added that Ola Rotimi created "Yoruba English" such as "Your head is not correct,'' (meaning to be mentally unsound) "to reach the hearts of his audience.
Prof. Olu Obafemi spoke on how he encountered Ola Rotimi in 1975 as a young NYSC teacher who produced one of his plays in Nnewi. In his submission titled, "History, Theatre, Language and Participation in the Political Process: The Theatre of Ola Rotimi."
He identified how his plays have established him as a politically engaged dramatist with works like "The Gods are Not to Blame,'' "Our Husband Has Gone Mad Again", "If", "Hopes of the Living Dead." He noted that his historical plays are influenced by issues such as dysfunctional leadership, political instability, poor decisions while they celebrate the spirit of collectivism.