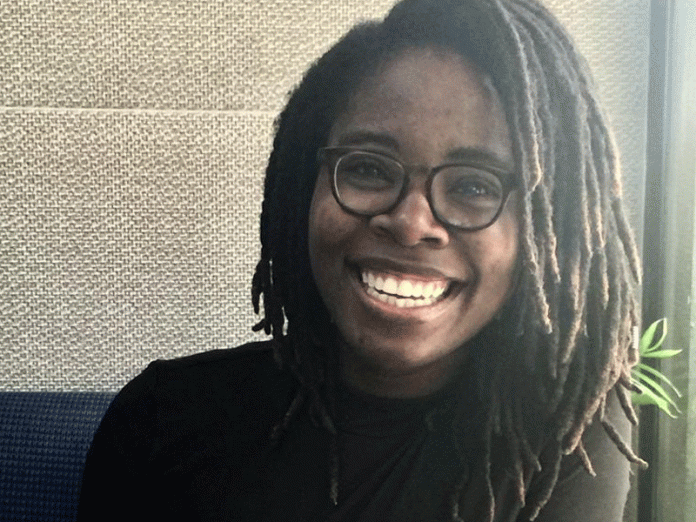 By Yinka Olatunbosun
Lagos-based Curator, Kennii Ekundayo is set to join 119 other international partners to participate in this year's 41st edition of Ars Electronica Festival. Her curatorial outfit, Galeri ODUMIJE, will be presenting a media art exhibition titled "Pandemic-Pandemonium!" accessible on the web platforms of the festival.
"Pandemic-Pandemonium!" is a two-part presentation which centres on the collective response of Africans living in Africa to some of the prevalent issues that threaten humankind — racial discrimination, violence against women and the COVID-19 pandemic. Whilst one part makes a statement on the resilience of the human spirit in the face of the deadly coronavirus, the other focuses on the valorisation of the melanin-rich skin amidst the fatal hostility that accompanies it.
It features submissions from four Nigerian artistes in varying media that include poetry, photography and video art. The artistes are Bernard Kalu, Ikenna Ogbenta, Efe Paul Azino and Tobi 'Tej' Tejumola, all of whom are represented in the festival by Galeri ODUMIJE.
"Pandemic-Pandemonium!" is aimed at delineating some of the events that have besieged us even through these confusing times. These would include our adaptability to the pandemic crisis, the war waged against the abuse of women, and the black stance on racial prejudice", says Ekundayo in her video curatorialstatement.
The exhibition has as theme, "Humanity," one of the issues touched upon in this year's festival edition. It will come alive upon the opening of Ars Electronica 2020 from September 9 to 13; and will be made available even after.
Kehinde "Kennii" Ekundayo is an independent art curator who started her professional practice in March 2017 with a group exhibition of amateur photographers, and has grown to curating key projects involving the likes of revered legendary artist, Bruce Onobrakpeya and Nobel Laureate, Wole Soyinka, in various media ranging from drawings and paintings, to film and photographs, to texts and installations amongst other art forms.
She is affiliated with the Committee for Relevant Art (CORA), a Nigerian not-for-profit platform for artists, art critics and aficionados, and culture advocates as the Communications Officer. She is also a part of the organizing team of the Lagos Book & Art Festival, LABAF, a yearly prime literacy and youth empowerment project that is now in its 22nd edition.
Ekundayo is head curator at Galeri ODUMIJE, an outfit she recently established and which operates out of Lagos, Nigeria.
Ikenna Ogbenta grew up in Enugu State, Nigeria but lives and works in Lagos. He was first introduced to photography at age 5. His major focus is on photography that represents the dynamics of religion, culture and fashion in Nigeria.
Efe Paul Azino is one of Nigeria's leading performance artists and poets. In 2015, he co-founded West Africa's first international poetry festival. He is also the director of poetry at the annual Lagos Book and Art Festival. In 2017 he was named as one of the most powerful people in the Nigerian art and culture space by Ynaija. He published his first collection of poetry in 2015 titled "For Broken Men Who Cross Often," under Farafina Books. He has appeared at the Berlin Poetry Festival, Johannesburg Arts Alive Festival, Spier International Poetry Festival Cape Town, Taipei Poetry Festival and the Ake Book and Arts Festival amongst others. His poems have been translated into Afrikaans, French, German and Mandarin. He is an Osiwa Poetry Residency Fellow, 2019 Moniack Mhor Poet in Residence, and his second poetry collection, The Tragedy of Falling with Laughter Stuck in Your Throat, is due out soon.
Tobi Tej is a photographer and producer based in Lagos, Nigeria whose work is inspired by the passion to explore life and preserve moments.
Bernard Kalu is a documentary photographer based in Lagos, Nigeria, with a passion for humans and the stories they tell simply by existing. His work aims to explore life and humanity, and raising awareness about environmental and social issues in his home country, Nigeria.