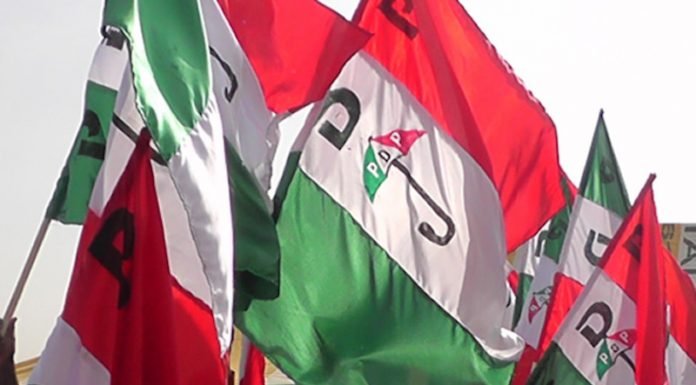 The Edo State Peoples Democratic Party (PDP) Campaign Council Saturday alleged that the All Progressives Congress (APC) was moving thugs in two Toyota Sienna buses into Edo from Kogi State to intimidate the electorate and cause mayhem.
State Publicity Secretary of the PDP, Chris Osa Nehikhare, who spoke on behalf of the party's campaign council, claimed that intelligence gathered revealed that the thugs were loaded into two buses with arms and ammunition and dispatched through Kogi State borders into Edo State to allegedly execute their evil plan.
He called on the Nigeria Police Force (NPF), the Nigerian Army and the Department of State Services (DSS) to track the movement of the buses and ensure that anyone found culpable was brought to book and made to face the consequences of their actions.
According to him, "The buses are loaded with arms and ammunition. They were given mandates to intimidate the electorate and cause mayhem.
"We have always maintained that the APC has nothing to campaign with and has only one face-saving strategy: to intimidate voters. This is all they plan to do in this election and we have seen this manifest in a number of times as they have unleashed mayhem on innocent Edo people."
He noted that the state government was committed to ensuring a free and peaceful election, while working with the relevant security agencies to protect lives and property of residents in the state.