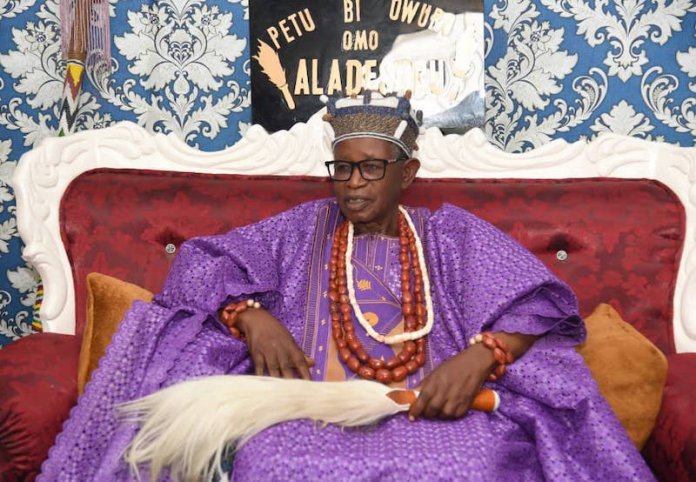 The Onigede of Igede-Ekiti, Oba James Adelusi Aladesuru II, and the Igede-Ekiti Progressive Association Worldwide, have sent a message of condolence to the Lagos State Governor, Mr. Babatunde Sanwo-Olu, as well as the Coker and Jemiriye families on the peaceful passing of a legend and community leader; Chief Nathaniel Folarin Coker, the Baba Eto of Lagos and the Bobagunwa of Igede-Ekiti.
In a statement issued yesterday, the Olota of Igede-Ekiti and President, Igede-Ekiti Progressive Association Worldwide, High Chief Henry Adebayo Fadairo, a retired Inspector General of Police (AIG), the Ekiti monarch and the town union noted that Baba Eto whose mother hailed from Igede Ekiti, lived a fulfilled life worthy of emulation.
According to the statement, Coker will always be remembered as a first class public servant, a great lover of his people and wonderful team player.
"As a pioneer Permanent Secretary in Lagos State, his leadership skills, incredible positive influence and zest for life became easily noticeable while he dutifully and meritoriouly served his fatherland.
"Baba proudly identified with his maternal hometown; Igede-Ekiti in his lifetime and we are very grateful to God for his eventful life, well spent.
"Indeed, sweet is the memory of the just, may our hearts be filled with wonderful memories of joyful times together as we celebrate a great man who will forever be in our hearts," the statement explained.