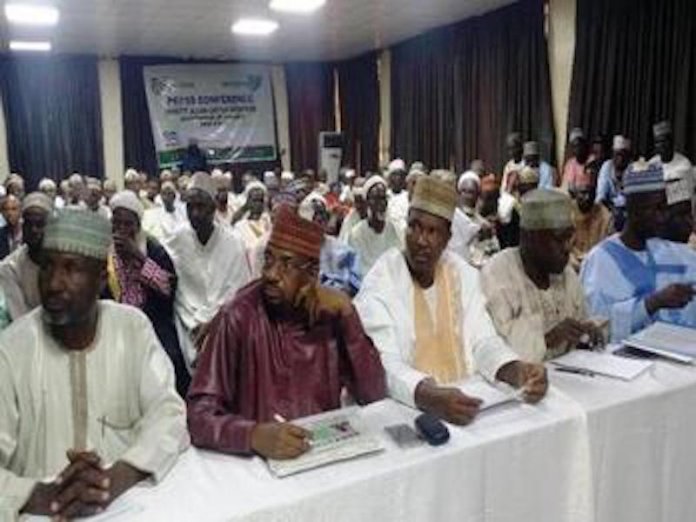 George Okoh in Makurdi
Former National Coordinator of Miyetti Allah Cattle Breeders Association of Nigeria (MACBAN), Benue State chapter, Alhaji Garus Gololo, yesterday condemned the call by the state Governor, Samuel Ortom, to the federal government to grant licence to responsible people in the country to carry AK 47 as a weapon for protection.
Gololo said the governor should instead try to agitate for the dredging of River Benue in order to have a seaport in the state.
The herders' former leader, who gave the advice during a chat with journalists in Makurdi, the state capital, stated that the federal government granting of licences to those he (Ortom) described as responsible citizens to hold sophisticated weapons like Ak47 to protect themselves would not end the spate of killings and other criminal activities in the country.
The governor had recently urged the federal government to grant licences to responsible citizens in the country to carry sophisticated weapons such as AK47, as such would deter criminals from attacking innocent and helpless Nigerians.
But Gololo, an All Progressives Congress (APC) chieftain, insisted that bearing of arms by individuals in Nigeria would rather worsen the security situation.
According to him, "It is very wrong for number one citizen in the state like Ortom, who was supposed to make peace and ensure that there is unity in the state, to start making inciting comment by telling the federal government to give licences to responsible citizens to carry sophisticated weapons such as AK47.
"In a society like ours, how do you know a responsible person to be allowed to bear arm? If everyone should have a gun in his or her house, it means that the society is no longer safe.
"Ortom should instead advocate for the dredging of River Benue to have a seaport rather than calling on the federal government to allow the people to acquire and possess guns. Is Gun the Nigeria problem?"
Speaking on the proposed Miyetti Allah Vigilante Group, Gololo stated that that establishment of such outfit would be the best thing to happen to any Fulani socio-cultural group.
"If Miyetti Allah Vigilante group is illegal, then Benue State Livestock Guard is illegal. Fulani socio-cultural group has the constitutional right to form a group that can protect their members," he added.