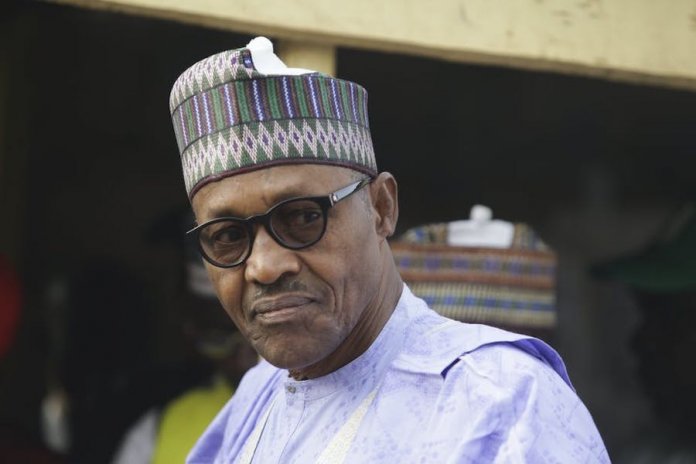 By Bola A. Akinterinwa
Insecurity is of many types: psychological, military, political, human, humanitarian, environmental, economic, etc. Psychological insecurity is largely derived from fear of the unknown. It is about emotional perception of danger. Military insecurity is what most people talk about, simply because it is often manifested in different terrible ways: coup d'état, lack of necessary wherewithal, and therefore refusal, to fight and defend the nation. It also includes any threat to the military, etc.
Political insecurity is essentially about instability, crises of legitimacy, and political lulls. Human insecurity can be considered as falling under economic insecurity, because it is about lack of food, poor health facilities, poor standard of living, drought. In fact, it is about insolvency and obstacles to decency of life. Humanitarian insecurity falls within the context of abuse of international humanitarian law, which prohibits non-attack on unarmed people, non-combatants, hospitals, soldiers that surrender, etc. The moment any of these people who are internationally protected are threatened or attacked, their security is necessarily taken away. Environmental insecurity has a lato sensu coverage and implication. It is about how the environment and nature affect security of lives and property.
Without doubt, all the types of insecurity identified above can still be classified under environmental insecurity since they all occur within the environment, nationally or internationally. But, for ease of exegesis and in terms of causal factors, all of them can be typologised into only two: internal and external, but the two are not mutually exclusive.
Internal insecurity in Nigeria is made up of conflict of ethnic interests, quests for self-determination, Fulani herdsmen versus farmers' dispute, fears of Fulanisation and Islamisation, as visibly represented by the Boko Haram insurgency, of Nigeria, etc. At the level of external threats, there is the major problem of international terrorism, which could be said to have an internal origin. The Boko Haram group began as a protest group, but has been given an international dimension in two ways. The Boko Haram sought affiliation with the Al-Qaeda and was accepted as one of them. In this regard, it is given necessary financial and logistic support.
There is the second factor of post-Syrian and Iraqi war in which virtually all the terrorists and professional mercenaries there have been displaced and they have to find alternative countries for resettlement. Africa, and particularly Nigeria, has been found to be quite convenient and they have been infiltrating Nigeria gradually.
Additionally, it should be remembered that the political crisis in Mali also has its terrorist aspects. Apart from the Tuareg rebellion against the Malian government for possible independence for Northern Mali (National Movement for the Liberation of Azawad), there are the Ansar Dine, the Movement for Oneness and Jihad in West Africa (MOJWA), the AQIM, all of which are pushing for Islamisation through terrorist methods in the Sahel and in the whole of West Africa. This is why the issue of insecurity, which is deepening in Nigeria, should no longer be taken with a kid's glove.
Deepening Insecurity in Nigeria
Insecurity is deepening in Nigeria for reasons that are not far-fetched. First, when Nigeria acceded into national sovereignty on October 1, 1960, the foundation was that of honesty and objectivity of purpose, in spite of differences in political beliefs of the founding fathers. The regional leaders were not visibly corrupt. They had focus. Today, Nigeria has become the terra cognita for conscious dishonesty and chicanery. To be patriotic has become very problematic. To seek to be honest can be turned into a crime. Political leaders have become professional liars to the extent that their people are now embarking on self-survivalist measures. Dishonesty has not allowed security agents to ensure security.
Second, even when the truth is told, and it is hypothetically presented, dishonesty does not allow for verification. In fact, who really is interested in verification of hypothetical facts? Muammar Gaddafi, before he died, told the whole world, and particularly Nigerians, that Nigeria would not have peace, and would never be secure unless Nigeria is divided into Muslim North and Christian South. What does this conditionality for peace in Nigeria mean for Nigeria's political leaders? What informed Gaddafi's statement? Why division of Nigeria on the basis of religion? Why has Government kept quiet on this type of statement? Why are the Nigerian people not educated on this matter and carried along in the struggle against disunity?
Third is the case of Boko Haramists in government. Dr. Goodluck Jonathan, while in office, told all Nigerians publicly that there were Boko Haram elements in his government. His statement was made against the background of the frequent killing of Nigerian soldiers by ambushing. Put differently, the insurgents have informants in Government in such a way that every next line of action of the Nigerian military is known with precision, the routes to be taken are always known and they are always mercilessly killed. And true, the lives of Nigerian soldiers are unnecessarily wasted in an unfair battle. Are the Boko Haramists not still in government? Where is the place of honesty and objectivity of purpose in this case?
And true enough again, the dishonesty is now to the extent that the instruments of promotion of honesty are being sanctioned. For instance, ChannelsTV has it that the National Broadcasting Commission (NBC) has fined a Lagos-based radio station, Nigeria Info 99.3 FM the sum of N5 million. Dr Mailafia Obadiah, former Deputy Governor of the Central Bank of Nigeria and a former Presidential candidate, was invited to the radio station on Monday 10th August, 2020 for its 'Morning Cross Fire' programme on the 'Southern Kaduna Crisis', aired between 8.30 am and 9.00 am. During the discussion, Dr. Mailafia said some governors were aiding and abetting the Boko Haram, a statement that prompted the Department of State Security (DSS) to invite him for discussion.
As reported, the NBC sanctioned the radio station for promoting 'unverifiable and inciting views' and to deter 'all other broadcast stations (that) are quick to provide platforms for "subversive rhetoric and the expositions of spurious and unverifiable claims" to desist from such.' In spite of this, Dr. Mailafia stood his ground on his point as a man of integrity.
There are two elements of dishonesty in the sanction against the radio station: when a guest is invited by a media house, does it know well in advance what is to be said? How can the radio station retrieve what had been said by the guest if the observation is found to be subversive? Again, if the subversive statement had not been made known, how would the DSS have known and have had the opportunity to carry out further inquiry?
What is it that Dr. Mailafia had said that is a big deal? Didn't Dr. Goodluck Jonathan say that there were Boko Haram agents in his government? Didn't the Governor of Borno State, Babagana Zulum, say that the attack on his convoy was by the Nigerian military and not by the Boko Haram insurgents? Are these statements not subversive? Why are they not arrested? When President Muhammadu Buhari, as presidential candidate, said he would make Nigeria ungovernable, why was he not arrested and prosecuted for the threat?
If a statement reflects the exact truth but considered subversive, how do we reconcile telling the truth and sanctioning truth-telling? Some soldiers decided to withdraw their services from the military because of lack of weapons to fight. Alhaji Lai Mohammed, the Minister of Information, said that Nigeria was receiving support from some countries while support has not been forthcoming from some other countries, even from countries that order for supply of arms had been placed. Countries that have been supporting were mentioned by the Minister. He kept silent on those not supporting. This cannot be simply taken as diplomacy but another expression of dishonesty. There is the need to know who the friends of Nigerians are, especially in the containment of boko haramism on a permanent basis.
Fourth, and perhaps more disturbingly, President Muhammadu Buhari made it clear to Nigerians that Nigerians do know that the Federal Government has done, and is doing, its best to end insecurity. The best of government has not in any been good in terms of restoration of security. Most unfortunately, however, the best of government has only been encouraging more attacks on innocent Nigerians and the poorly motivated Nigerian soldiers. In fact, there were multiple bomb attacks on the eve of Salah. Videos of plights of the victims of the Boko Haram attacks, sleeping on the floors in their camps, and seriously suffering, are circulated worldwide, while the Federal Government is only seen taking steps to pardon their killers. Again, while Governor Zulum is directly accusing the Nigerian military of sabotage and holding the military responsible for the brutal attacks on his convoy, the Defence Headquarters simply warned soldiers against mutiny and unconstitutional acts. In fact, the Miyetti Allah has said it is going to establish its own Miyetti Allah Vigilante group nationwide. This situation cannot but be a reflection of deepening insecurity.
Fifth, there is the factor of external complicity of aiding and abetting. For instance, the Minister of Information and Culture noted on Thursday, 13th August, 2020 during his intervention at the News Agency of Nigeria Forum in Abuja the non-cooperative attitude of some countries towards Nigeria in the war against insurgency in Nigeria. He even accused some of them. As he put it, 'to fight terrorists, we need platforms and weapons. When the international community is weighed by unsubstantiated arguments to deny the country of vital platforms and weapons to fight insecurity, you cannot turn round to accuse of not fighting terrorism.'
And perhaps most disturbingly, the Minister said, 'for more than two to three years now, we have paid for certain vital weapons that they have not released to us and they even refused to give us spare parts… They should not forget that we are fighting a non-conventional war and at the same time, 'these people have contacts everywhere. In other words, it is not only the Boko Haram combatants that Government is fighting but also the invisible financiers and others aiding and abetting them (ThisDay, Friday, 14 August, 2020, pp.1 and 9).
The point being made here is essentially that Nigeria is now a country of double standard, of bad leadership driven by dishonesty. This is why there is not only insecurity, but also why it is deepening and seriously threatening national cohesion. We cannot, in this regard, agree more with Babagana Zulum, Borno State Governor, who not only asked 'why is the insurgency not ending?,' but also attempted an answer, that 'there's sabotage in the system and there is a need for the President to examine the current situation with a view to resolving it.' It is against this background that the United States alert on impending infiltration of the ISIS and Al-Qaeda into Nigeria should be explained and understood.
The United States Alert
In a virtual media briefing, entitled, 'United States Operations during COVID, Assessments of Violent Extremism Across the Continent, and a US Military View of Opportunities and Threats,' with journalists on Tuesday, 11th August, 2020, Major General Dagvin R.M. Anderson, the Commander, Special Operations Command Africa (United States Africa Command, AFRICOM), stated that extremist groups are trying to settle down in various parts of Africa after their destabilisation in Syria and Iraq. As he explained it, 'we are seeing them continue to further south in Burkina Faso towards those littoral nations in the Gulf of Guinea, and also further west towards Senegal and West Africa. So that's concerning to us as we watch them continue to move throughout the region.
Additionally, he said that the United States has 'engaged with Nigeria and continue(s) to engage with them in intel sharing and in understanding what these violent extremists are doing. And that has been absolutely critical to their engagements up in the Borno State and into an emerging area of northwest Nigeria that we're seeing al-Qaeda starting to make some in-roads in.' And perhaps more significantly, General Anderson made it clear that 'there is no military solution. These are wicked problems. These are incredible difficult problems… [N]o
one nation is going to have the solution to this very difficult problem.' Consequently, in his thinking, 'in order to attack a wicked problem, you need to look at it from multiple angles. You can't just solve with one tool and that tool means you use non-governmental organisations, you use aid, development, economic development, etc.
The observations of Major General Anderson are noteworthy and quite interesting from the perspective of their implications, and particularly because they raise the fundamental question of dishonesty on which national and international politics is largely being predicated in the matter of anti-terrorism struggle. We are all now living to witness the globalisation of untruths and self-deceit.
First, the Government of President Muhammad Buhari has told Nigerians that the Boko Haram terrorists have been 'technically defeated.' Most unfortunately, the situational reality reflects the contrary. In fact, the terrorists appear to have done more great damages to Nigeria than Nigeria has done to them. Besides, arrested Boko Haramists have reportedly been de-radicalised, given amnesty, and freedom to circulate the way they want. But there is nothing to suggest that they have been useful to, or are being used by Government, to bring the Boko Haram to surrender, in terms lessons from them. The truth is that the Boko Haram, on the contrary, has only been waxing stronger. On the part of the Government of Nigeria, this is a very painful self-deceit, especially that the wounded victims of boko haramism are not given the same care.
Second, General Anderson has it that no single nation has the capacity to solve the terrorism saga and that all hands have to be on deck in order to nip it in the bud. Is this the real policy stand of the United States? It is quite arguable. The General is only giving the impression that his country, the United States, is a honest broker in the matter of anti-terrorism in Nigeria. There is nothing to suggest that the United States is truly committed to bringing an end to boko haramism in Nigeria.
There was the time Nigeria wanted to buy special US-made combat aircraft for purposes of the anti-Boko Haram war from Israel, which has the license for it, but the United States frustrated the attempt. Nigeria turned to South Africa for the same aircraft, but again to no avail. The explanation given by the United States was that the Nigerian military would not be careful enough to prevent the weapons from getting into the hands of the insurgents. In this regard, calling for international collaboration against international terrorism, while denying the international collaborators the means of collaboration and containment of the common threat, is, at best, an expression of self-deceit.
Perhaps, more precisely, in April 2018, Nigeria placed an order for 12 A-29 Super Tucano combat aircraft at a contract sum of $329 million. A clause in the contract, referred to as 'Undefinitised Contract Action' (UCA), provides that the contract sum could be varied, but not exceeding $344.7 million. The contract also provides for training for the Nigeria Air Force in several respects: ground training devices, mission planning systems, mission debrief systems, spares, ground support equipment and alternate mission equipment.
Two quick points are noteworthy about the said contract at this juncture: first is that the 12 Tucano combat aircraft ordered for are being built in Florida and would only be made available in May 2024. In this case, why should the Government of Nigeria wait until 2024 before seriously containing boko haramism? Will President Buhari still be in power by then? Can it really be argued that the Nigerian leader is truly serious about the seriousness of the threats posed by the Boko Haram?
Secondly, even though the contract agreement in its 'undefinitised' clause provided that the contract sum must not exceed $344.7 million, the Government of Nigeria transferred the sum of $469.4 million to the US Government. The National Assembly 'immediately rejected the move, saying that the President flouted the Nigerian Constitution in paying such humongous amount to procure equipment from another country with appropriation.'
The explanation of the President was that the transfer was made on the basis of 'anticipatory approval', but which the legislators say there is nothing like that in the 1999 Constitution (vide Samuel Ogundipe's report, "US Government Places Order for Nigeria's Super Tucano Aircraft," in Premium Times, November 29, 2018 and August 3, 2020).
In this regard, why the sharp increase from the upper limit of $344.7 initially agreed to, to a new sum of $469.4 million? The truth again is that there is politics of anti-terrorism more than any real intention to combat terrorism. This is more so, in light of the revelation by Nigeria's Minister of Information and Culture that the requests for ordinary maintenance service parts have been refused and not made available to Nigeria. Really, this is international politics of magouilles.
If the Government of Nigeria is to meaningfully contain boko haramism in Nigeria, the reason for Muammar Gaddafi's suggestion of a divided Nigeria into Muslim North and Christian South must not be simply set aside. It must be seriously looked into. In the same vein, the fears of an Islamic and Fulanisation agenda of PMB must also be transparently addressed. Public animosity vis-à-vis the Fulani is gradually growing and unnecessary. If fairness and justice is seen to be promoted, if the new politics of meritocracy being promoted by Mamman Daura to the detriment of politics of zoning, agitation for self-determination cannot but easier to address. Without the general support of the people of Nigeria, the war on terror, currently based on self-deceit, can only amount to vain efforts.
"Just to congratulate you on your write-up in your column, ThisDay, Sunday 9th August, 2020, on "Chinese Loan Agreement and Nigeria's Sovereignty." China indeed, for lack of any better assessment, has become a new dilemma in the foreign policy of African States. And their choices are incrementally becoming a classic case of fatal indecision. Finally, African leaders are seriously challenged to either forced self-reliance or a better alternative to their China reckless and now dangerous political adventurism. Great analysis. Well done!" – Ambassador (Prof.) George A. OBIOZOR.
***
"On your column on 'Chinese Loan Agreement with Nigeria', if truth be told, China has left no doubt in mind that its national interest takes priority over the national interests of its international partners, considering the ingenuity of its loan agreement negotiation process in Africa. This is how it has survived and attained the enviable position of a global player. China can only be wrongly blamed for employing all means possible to protect its national interest. Where the inherent evil lies is the inability of Nigeria to meet ingenuity with ingenuity in loan agreement negotiations. The subservient and beggarly character of lack of initiative, which has kept African nations down for centuries must be frontally dealt with." – Dr. Tunde EMMANUEL, Senior Lecturer, Lead City University, Ibadan and Secretary, Nigeria-China Friendship Association (NICAF).