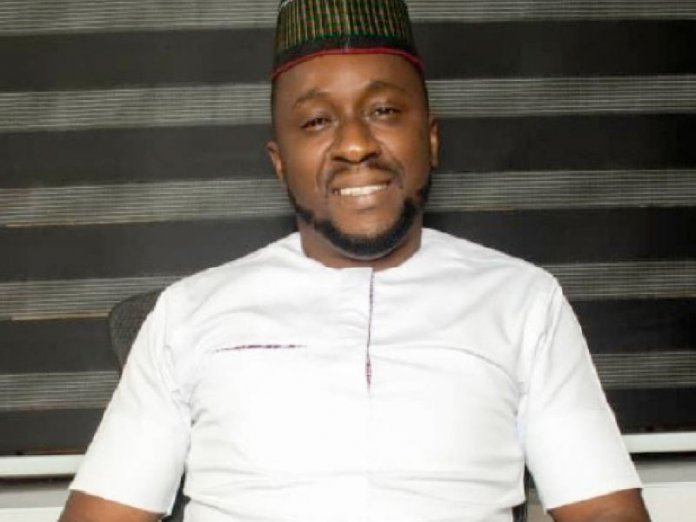 By Vanessa Obioha
The television space is where content rules as king and one person who takes this mantra to heart is Femi Ogundoro, founder of lifestyle and entertainment channel, Views TV. He has continuously built a brand name in the TV landscape using a seasoned bouquet of in-house produced shows that captures the essence of his core audience – millennials and Gen Zs.
Recently, he marked the second anniversary of the channel that was established on August 1, 2018, on the StarTimes platform. So far, he attributes this milestone to consistency at identifying consumers' needs and providing such demands applying the broadcast industry's ethical practices.
"It is about what the consumers are looking for," He said.
"Once brands see that you are on track, they join, they support you. And they can see also that we are committed. A couple of channels on the StarTimes are not following the broadcast code. You can imagine downloading movies and showing it on a TV station without licensing, without getting the rights to that content.
"Although It gives them an undue advantage, our clients are aware that we will never do that. There is a process behind it. It is either there is a partnership there or they are paying us for it, or we are paying them for it."
The elaborate process of content curation by his team takes a rounded approach. It puts into consideration various aspects such as lifestyle, food, fashion, culture, trends, and sports, in determining what end-products get on the consumer's table.
While production is a centerpiece in the chain, delivery of such contents using channels that amplify reach has been key to its fast-paced growth pattern. To bridge the gap between traditional TV and online streaming, programmes are simultaneously broadcasted on channel 108 on StarTimes, and as well as its outlets across all its social media handles. Through this approach, it recorded a staggering 10 million impressions for the month of July.
Over the past two years, Views TV has updated its contents' styles to suit the ever-changing tastes of its audience. The sports genre which was noticeably absent in its debut year now parades an array of sports contents to meet demands in that sphere.
Also, in order to constantly be in touch with the outside world and help it record real-time feedback, several live shows that discuss current trends and viral acts have also been commissioned. The brand is also working around developing its mobile application, granting quick access to its contents on mobile.
"You need to run your schedule on a monthly basis because their lifestyle changes. This month they want this, next minute they don't want that, they want food. And that's why for us, we are trying to increase the frequency of live content we have, and you cannot ignore social media."
To avoid resting on his laurels, in its second year of operation, he pushed for expansion to Europe and America through strategic partnerships with DW (Deutsche Welle) and XOD Global. The union will help syndicate bespoke content from Views TV on VOD (video on demand) and SVOD (streaming video on demand) formats, helping him acquire more viewers and presence.
On the African scene, he is in talks with a telecommunication company, Airtel, to distribute content on their streaming site, Airtel TV, which currently boasts of 1.2 million active users across Africa.
"I agree. In fact, it (pandemic) is a blessing in disguise," Ogundoro said, acknowledging the increased viewership since the pandemic. However, he is not banking on this for sustainability. To match and even surpass these numbers post-COVID. He elaborates strategies in place to maintain viewership.
"We had a number of things we had lined up pre-COVID in terms of activations and all that we wanted to do. But due to the COVID-19 situation, we had to shut some of those things down. Fortunately, people tuned in to watch on TV or online. As soon as things return to normal, we will get back on the streets, if that's where they want to be. We are to infiltrate anywhere you find young people."
Continually creating value, the media mogul hinted on his initiative to help SMEs boost their productivity through reduced advert rates.
Whilst he cannot take all the credit, the team behind him has helped bring to life his visions and dreams. According to Ogundoro, continuous training has helped maintain his growing staff number and their efficiency to deliver.