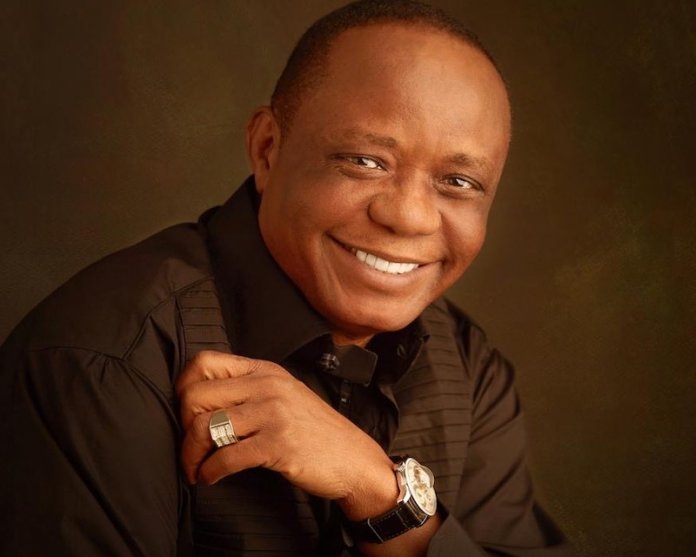 Society Watch By Adebayo Adeoye
Captain Idahosa Wells Okunbo is a man of many parts.
No doubt, he also fits perfectly into the descriptions of a flight captain extraordinaire, an industrialist of repute, and a selfless philanthropist.
Perhaps, this explains why the National Agency for the Prohibition of Trafficking in Persons (NAPTIP) recently singled him out for recognition as its "Anti-human trafficking hero" on the occasion of the commemoration of the 2020 World Day Against Human Trafficking.
Though this year's celebration could not hold owing largely to the COVID-19 pandemic, it was stated in a citation uploaded on the agency's website and social media handles that Okunbo remains a formidable individual in partnering NAPTIP.
The citation further stated that he had committed personal resources into the fight against human trafficking and illegal migration.
According to the agency, Okunbo, a famed philanthropist, empowered victims of human trafficking and particularly supported it to mark the 2019 World Day Against Human Trafficking.
It further stated, "There is no doubt that he has become a reference point as it concerns an individual contribution and impact in NAPTIP's drive to nip in the bud the danger of illegal migration and human trafficking, which is fast becoming the contemporary slave trade.
"During his 60th birthday celebration on February 16, 2018, he organised a public lecture on 'Youth migration, consequences, and current realities.'"
Interestingly, the award did not come as a surprise to many who know his enviable record of selfless philanthropic activities in Edo and across the country.
No doubt, Hosa, as he is fondly called, loves giving back to humanity, an act which he sees as his own way of showing appreciation to God.
Okunbo, who owns beautiful and expensive properties both home and abroad, is into real estate, entertainment, hospitality, energy, oil and gas, and consumables, among others.