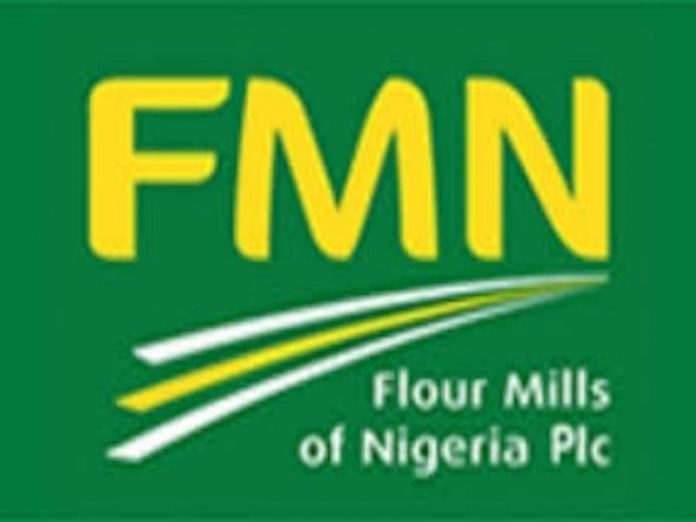 By James Emejo
Flour Mills of Nigeria Plc has announced a profit after tax (PAT) of N11.4 billion, indicating 184 per cent growth in profitability for 2019/2020 financial period.
The achievement was recorded despite the prevailing economic headwinds and difficult operating terrain particularly in Apapa, Lagos.
It also proposed final dividend increase of 17 per cent to N1.40 kobo for every ordinary share of 50 kobo.
The company's Group Managing Director, Mr. Paul Gbededo described the performance as remarkable and assured investors of continued improvement.
He said: "The 2019/20 financial year was a remarkable year for our Group and I am really pleased with the result.
"Our profit before tax saw a remarkable increase of 72 per cent to N17.5 billion while our Profit Afer Tax nearly tripled from N4.0 billion last year to N11.4 billion in the current year."
According to him, the improved performance was attributable to its agro allied
businesses which were in line with the company's strategy to continue to grow the wealth of shareholders.
In a statement, he said: "We will remain focused on increasing operational efficiency within the group as we continue to implement our accelerated cost optimisation plans across all businesses to ensure profitability in the new operating environment."
He added that the company's 2020 focus would be on improved customer experience and sustainable growth.
According to the company's audited financial performance for the year under review, the Group also realised a revenue growth of 9 per cent year on year to N574 billion.
It result further demonstrated remarkable growth in all key segments of food, agro-allied and sugar segments.