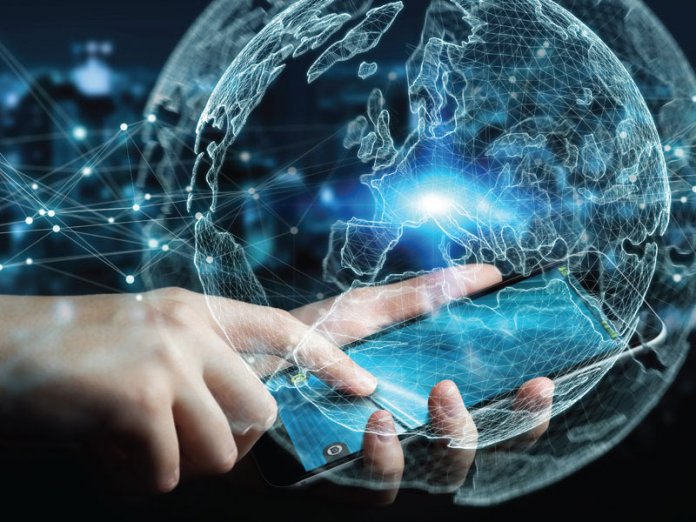 Equipping youths with the requisite skills in the face of the COVID-19 pandemic has been a step in the right direction for management of technical institutes, as they explained to Funmi Ogundare the efforts they have taken to ensure that their trainees are able to secure jobs and are self-reliant
"Technology is king in delivering content and in testing or ascertaining competence. Our curriculum has had its percentage of delivery upped online and drastically reduced in conventional classroom settings." The declaration by Gbola Oba, a Director of Automedics Limited, sums up the pivot to technology-based education by technical institutes across the country.
As if newly roused, the technical trainers are deploying technology intensely, introducing better hygiene enforcement features to the curriculum, and reskilling teachers of technical colleges to develop training content for online teaching. Other efforts are the acquisition of technical/vocational skills for economic empowerment and ensuring that trainees are self-reliant.
The automedics director noted that the use of instructional videos to guide some practicals has allowed trainees to study independently and increased comprehension. The feedback from students has been positive.
The Dean, Universal Learn Direct Academia (ULDA), Mr. Babatunde Falaye said ULDA has put technology to better use.
"Before the recent pandemic, we used the online chat platform 'WhatsApp and the conventional electronic mail systems' to deliver 20 per cent of our training (by giving notes, tasks, videos and other lecture training related materials to our trainees). However, another 30 per cent of the training is delivered through simulation activities at the workshops and the remainder 50 per cent is delivered in form of apprenticeship where trainees understudy a professional trades person to achieve competence."
The COVID-19 pandemic has made the organisation to explore more into other online lecture delivery methods.
Faleye said ULDA now uses interactive video conferencing apps like Zoom and Google Classroom for training activities. They then post online videos to better explain the topic and request that trainees summarise the videos with hopes of giving better understanding to the practices thereof.
"We have had to employ an IT software company which have helped to develop our very own unique e-learning resource system. It can be used on mobile applications (Android and IOS) with functions including User Registration Management (candidates can now pre-register for courses online), User Attendance Management (attendance monitoring and flagging when in default), notes, presentations, workbooks, task videos and recorded session."
Other functions to which it could be deployed include exams and records (access to financial, assessment and result records), Computer Based Testing (CBT) including fill in the gaps, multiple choice and interactive quizzes), assignment and task submission (uploading of audio-visual tasks and assignments), video streaming (live and pre-recorded), real time interactive video conferencing (like Zoom) and chat system (like WhatsApp).
The dean said though instructors had faced challenges in creating lots of training task video materials to explain practices for the understanding of trainees, they can still study and be active using as little as an Android-enabled phone and very little data during study as it is only required when logging onto the site and submitting pre-recorded tasks or assignments.
"Trainees would access notes, presentations, workbooks, task videos and past recorded sessions that would not require data at all. Trainees would simply switch off data after logging in and study and are practice focused; as physical interaction is now limited," Faleye stressed.
The major challenge, he noted, has been delivering practical training, but the organisation has ensured that a lot of videos are used in training, and trainees are able to interpret and summarise learnings from the practical videos.
Trainees now have to undertake practical classes in batches of six per period in adherence to social distancing rules and to ensure that they put studies to practice before the apprenticeship session begins.
"Our training is now in the ratio of 35 per cent: 15 per cent: 50 per cent- online: in-faculty: on project site, as against 20 per cent: 30 per cent: 50 per cent that was previously used."
The schools have also added better hygiene enforcement features to their curriculum, as well as induction routine and practice. As the dean states, "In conjunction with our partner company, Garutech, we have fabricated a disinfecting chamber that would be placed at the entrance of the facility. Masks and lother PPE are always to be judiciously used and lectures in classes and at workshops are to observe strict social distancing rules."
Ms. Ronke Azeez is the Executive Secretary of the Lagos State Technical and Vocational Education Board (LASTVEB). She said the board recently organised a webinar with the theme 'The New Normal: Implications of COVID-19 on Jobs and Future Skills Development'. Those who attended included Governor Babajide Sanwo-Olu and representatives of TVET GIZ, Eko Electricity Distribution Company, among others.
She said the conversation examined the problem encountered in sustaining technical and vocational training amidst the pandemic, examined the negative perception of technical and vocational training, the dearth of data for education and the reskilling of teachers in technical colleges.
"The webinar highlighted the emerging skillsets needed for the new decade and also reconsidered the quality and relevance of education and the acquisition of technical/vocational skills in our thrift-world economy," she said.
Azeez said the board had to train teachers to develop training content for online teaching of students of technical colleges during the lockdown; develop television programme for students' learning; engaged students on various social media platforms, as well as did general online courses for teachers to upskill them in STEM subjects.
To ensure that its trainees are globally competitive, the board has been developing their skills through different practical aspects of field work.
According to the executive secretary, those skills can meet Nigeria's needs and the trainees themselves can secure jobs anywhere in the world.
"What post-COVID has done for us is that it has pushed the agenda of technology and digitization in technical and vocational training forward. Before now, we were thinking of getting there in the next five years. The implication is that many investments also must go in there and change the ways we must train our teachers. They have to understand how to teach in the digital age to support the students."
A Catering and Hotel Management Instructor at Government Technical College, Ikorodu, Mrs. Folake Iyiade said the school inculcated self-reliance in trainees and they can establish businesses.
She cited an instance of one trainee who she visited recently, saying that she started the business of frying doughnut and other pastries for sale even with as little as N5,000.
She expressed delight that one of her trainees had taken such a step. "For them to be self-reliant, they need to find the time to do something reasonable," she remarked, adding that the hospitality industry has also been coming to the college to seek for trainees that they could employ.
"We have some hotels which we have been working with in the last 10 years. They have been asking that once they are through with their academics, they can come and take up job opportunities at their organisations."
This period, she said her department created a WhatsApp group for online training for students so as to keep them busy and also ensure that they are able to start businesses of their own in the comfort of their homes.
This reporter met with former ULDA trainees who have been able to secure jobs in construction firms, after their training. They told THISDAY how they have been able to apply some of the things they learnt on the field.
Mr. Victor Dickson trained as a Site Supervisor and now works at Lafarge Cement.
He expressed delight about the skills he learnt within his six-month training at ULDA, saying, "my experience was good because I was able to learn core skills in calculations and Bill of Quantities (BoQ) within my six months stay, an experience which I did not get during my five years sojourn at the university. I have been able to apply some of the things I learnt in site supervision where I now work."
Mr. Bidemi Bamidele trained as a steel workman and now works at Hi-Tech Construction. He told THISDAY how ULDA has enabled him to achieve what he wanted to become in life and be equipped enough to face workplace challenges.
Bamidele who is a graduate of Technical College, Ikorodu, said, "ULDA is an academy that supports graduates and undergraduates alike to achieve their dreams and be equipped with the requisite knowledge in the field of engineering."
Mrs. Mary Nnah is a journalist. She enrolled at a catering school because of her love for cooking and baking.
She said she searched online and found Grano Institute of Catering and Hotel Management very assesible, adding that with her flexible schedule, she could be at school whenever she is off duty from her journalistic practice and on other days when she is engaged with work, she could rely on colleagues for notes.
"The major challenge I had was always on the hands-on training because when I have to be at work, I miss such very essential trainings and would have to rely on students to teach me, which is never like when an instructor does it.
"But all the same, I always find a way to catch up. Other times, if I am not on the field working, I take my laptop to class where I quickly scribble a few stories during break or free periods. In other words, I usually take full advantage of every single minute at my disposal," she said.
Nnah saw the lockdown period as an opportunity to expand her horizon, as she had to embark on a lot of online paid trainings to buttress all she learnt at the catering school.
"In all, I think it has been a rewarding adventure. I have learnt a lot in the short while and now I do my cooking and meal presentations at home with a swag. Already I am thinking of some business ideas as pastime and even turning my hobby to business as I continue with my journalistic adventure."