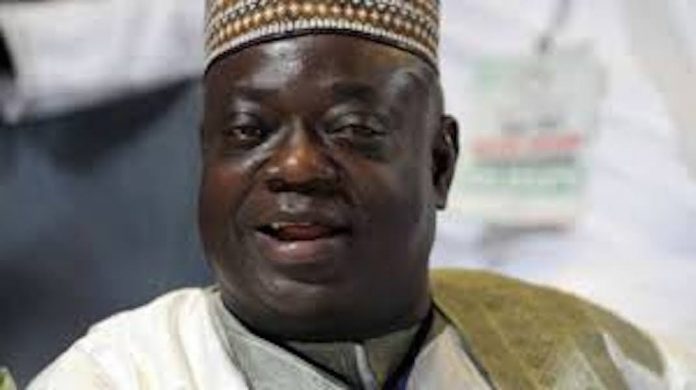 By Laleye Dipo
Former Niger State governor, Dr. Muazu Babangida Aliyu, the Senator representing Niger East senatorial zone of Niger State Alhaji Sani Musa and the Peoples Democratic Party chairmanship aspirant, Alhaji Tanko Beji, are unanimous that more concerted efforts are required to surmount insecurity that has plagued parts of Niger State especially the Niger East senatorial zone in recent times.
The frontline politicians made the observations in separate felicitation messages to Muslims on the occasion of this year's eid el Kabir festival.
They were concerned that insecurity had rendered many people in the state homeless and the youths jobless therefore " more efforts should be made to check the dangerous trend."
Ex-governor Aliyu said without security there can never be development and progress, adding that it will be difficult for people to go about their normal lawful businesses.
Aliyu charged Nigerians to remain prayerful and steadfast and pursue the ideals of a one and indivisible Nigeria
On his part, Senator Sani Musa noted that the issue of banditry, kidnapping "especially in my senatorial zone has lingered for too long, my people can no longer go to their farms whereas we are in the farming season."
In the message signed by his Senior Legislative Aide, Sagir Tafida, Senator Musa opined that "all hands must be on deck to ensure security of Niger East and the state in general, particularly by supporting the security agencies in the discharge of their responsibilities.
"Let's seek the face of Allah for peace, unity and progress of our land. Eid-El Kabir should not just be a time to eat and drink but also a time to intercede for others just as Prophet Muhammad (SWA) did during his sojourning here on earth," he said.
Alhaji Tanko Beji in a similar message challenged the people to put the interest of the state and the country in their minds by joining in the battle to surmount all forms of Insecurity in the state.
Beji who is seeking a second term as Peoples Democratic Party chairman in next week's state congress admonished both Christians and Muslims to continue to live in peace with one another for the peace and development of the state.
In line with government directive the prayers to mark this year's eid el kabir was said at the Minna central mosques and other designated mosques instead of the traditional eid prayer ground.