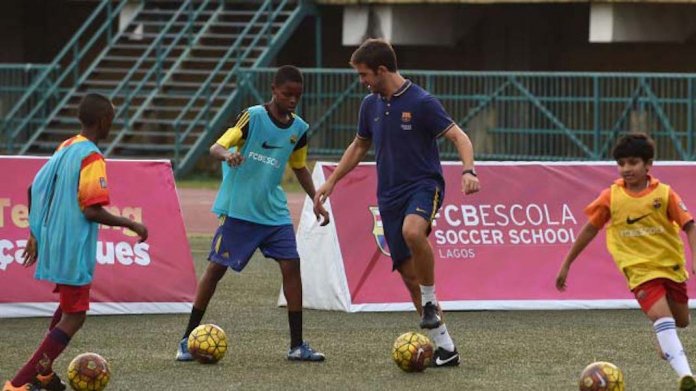 Polish I Liga club LSK have officially announced the signing of promising Nigerian-born winger Kelechukwu Ebenezer Ibe-Torti.
The 2002-born Ebenezer, who trained with the Golden Eaglets in 2019 before their trip to Brazil for the World Cup, has inked a three-year contract with LKS Lodz.
A Chelsea fan, he tested with Lechia Gdask last December and has cited PSG's Brazil superstar Neymar as his role model.
"I've heard a lot about ŁKS, so I liked this direction before. I wanted to come here. Łód is a large city in the center of Poland, and close to the Warsaw I know," Ebenezer told LKS Lodz's official website.
"ŁKS is a big club, which is also very well organized. Everything looks promising here. The stadium is now being expanded. Of course, it is also important that I know the coaches Wojciecha Stawowego and Rolanda Thomasa, under whose supervision I developed at Escola.
"There will be no reduced fare, but thanks to them it will certainly be a bit easier for me to join the team, because I probably know more or less what to expect."
A left-footed player, Ebenezer can be deployed in several offensive positions, including attack and left wing.