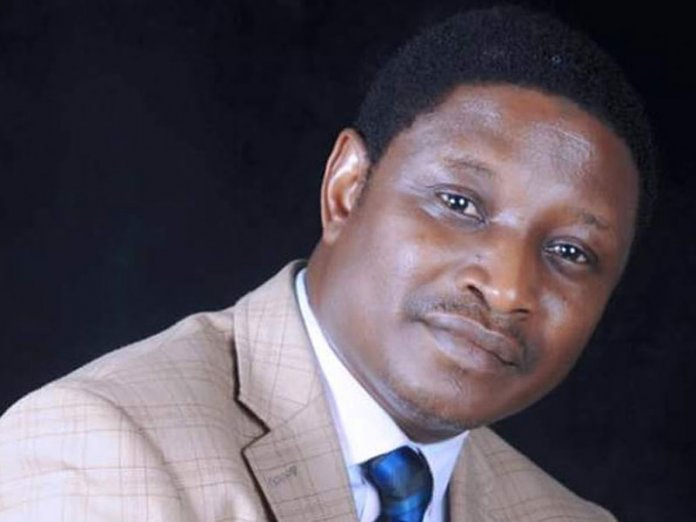 By Onyebuchi Ezigbo
The new Executive Secretary of Nigerian Christian Pilgrims Commission (NCPC), Rev. Yakubu Pam has said that one of his main agenda is to fight corruption and redeem the global image of commission.
Speaking at the special Thanksgiving service organised yesterday by the Christian Association of Nigeria (CAN) in Abuja in recognition of his appointment Pam said that he will abide by the Act that established the NCPC, which creates orderliness and commitment to service.
"I have carefully studied the Act that established the NCPC and one striking provision is that the executive secretary is given recognition as the Chief Accounting Officer of the commission while every other staff of the agency is a support staff of the Executive Secretary."
The Act has also given me powers to discipline anyone who fails in his or her duties. By this provision, it simply means that I will be accountable for every deed and misdeeds of the agency and I would not want to be associated with corruption or anything that will dent my image or the image of our dear CAN as I stand as an ambassador. I will do my best to fight corruption and redeem our image globally as well as the image of the agency, " he said.
Pam also outlined some other priorities to include, staff welfare and rebuilding of the battered image of the Nigerian pilgrims abroad.
The NCPC boss who said he is the first CAN official to be appointed to head the pilgrims commission assured that he would work assiduously to gain people's trust. He promised carry out reconciliation amongst people for peaceful co-existence.
Pam said: "I have also promised my staff that by the grace of God, I shall build a credible institution in NCPC that will make her the envy of other government agencies, which will in turn make other agencies seek the services of our staff owing to their capacity and integrity.
"Secondly, I would like to rebuild our image internationally due to our core responsibility of embarking on pilgrimages as our image in international communities is not so good especially with the records we have of people absconding when sent on holy pilgrimage. In view of this, we have started working strategically with relevant stakeholders who will ensure thorough screening for intending Pilgrims for an increased global acceptability and respect
Pam who described himself as a product Oc CAN, said it is a privilege to be honoured by CAN with Thanksgiving service.
He said that what he cherished most is good relationship with people which has brought him thus
far.
CAN president, Rev. Supo Ayokunle asked the new Executive Secretary of NCPC to rise to the challenge giving good leadership to commission.
One of the problems bedeviling Nigeria today is scarcity of leaders with integrity. Some are rogues and embezzlers and we still call them Excellency", he said.
Ayokunle also expressed the hope that under the tenure of Rev. Pam the NCPC will be able to airlift pilgrims direct to Israel.
The Guest of honour at the event and the Deputy Senate President, Senator Ovie Omo-agege said there is the need for the new executive secretary of NCPC to use his office to further promote jnter religious harmony in the country.