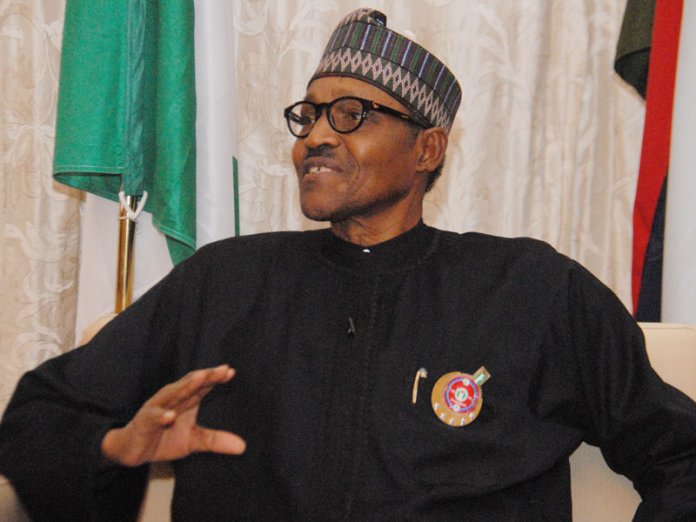 •Gowon, others preach peace
Deji Elumoye, Omololu Ogunmade and Udora Orizu in Abuja
President Muhammadu Buhari yesterday appealed to Nigerians for their understanding over the restrictions imposed on them to curb the spread of COVID-19, saying they were not intended by the federal government to inconvenience them.
He specifically appealed to Muslims and Christians to remain patient over the continued closure of worship centres, explaining that the federal government finds no joy in denying the people of their rights to full worship.
The president, in his goodwill message to Muslims in commemoration of this year's Eid-el-Kabir celebration said the decision to disallow religious gatherings was a forced measure to curtail the spread of COVID-19.
Senate President, Dr. Ahmad Lawan; his deputy, Senator Ovie Omo-Agege; Speaker of House of Representatives, Hon. Femi Gbajabiamila; and National Leader of All Progressives Congress (APC), Senator Bola Tinubu, in their Eid-el-Kabir messages also called for peace and tolerance among all religious adherents in Nigeria.
Buhari, in calling for patience over the non-reopening of churches and mosques, said: "No elected government would intentionally take away its people's religious freedom by limiting the number of people that will gather in worship centres at the same time.
"These guidelines are dictated by necessity in order to safeguard public health and should, therefore, not be perceived as an infringement on people's right to worship."
In the Sallah message made available to reporters by one of the president's media aides, Malam Garba Shehu, Buhari appealed to citizens to continue to show understanding of the inconveniences caused them by the regulations of religious worship
He noted the consequences of the various regulations put in place to contain the spread of COVID-19 on daily living, saying that such regulations are deliberately conceived to protect citizens.
"Every measure that has been introduced to contain this disease may have its unintended consequences on the daily lives of our people, and I, therefore, call on Muslims and other faiths to continue to show more understanding with the government as we take correct steps to protect our people through the social distancing," he stated.
The president lamented the adverse effects of the outbreak of COVID-19 on the socio-economic and religious lives of citizens, reiterating that the pandemic has affected freedom of worship.
"The coronavirus has had devastating adverse impacts on our social, economic and spiritual lives. The preventive guidelines we have introduced to contain the spread of this deadly disease have unfortunately limited people's freedom to gather and worship in large numbers in mosques and churches," he added.
While noting the sacrifices made by Muslims and Christians as reflected in their decisions to abide by COVID-19 guidelines in the overall interest of the society, Buhari assured them that the federal government "shall continue to provide economic reliefs to the people to minimise the unintended hardships these guidelines have inflicted.''
Reminding religious adherents that COVID-19 is a scourge ravaging the entire world, he noted that it is not only in Nigeria that churches and mosques are shut, but rather a global trend in the efforts to ensure the observance of social distancing and safeguard public health.
Buhari wished Muslims a happy Eid-el-Kabir celebration and encouraged Muslims to remember the symbolic significance of the sacrifices of Sallah by exhibiting the virtues of prophets of the religion.
According to him, practising teachings of the religion will yield a tremendous impact as he admonished fellow Muslims to exhibit the fear of God in their activities
"Muslims should imbibe the noble virtues of our great prophets in order to establish closer connectivity between religious teachings and practice.
"We can create the greatest impact by putting into practice the noble teachings of our religion. In whatever we do in life, we must put the fear of God in our daily activities in order to make our society better," he said.
The president said he was making efforts to root out corruption in the country and such efforts had so far brought changes in the polity.
He appealed for support and understanding while investigations into both legacy cases and fresh cases are in progress.
Lawan, in his Sallah message, urged Muslims to continue to seek the face of the Almighty "in our various national wars, be they against insecurity or the COVID-19 pandemic, and as we strive to make Nigeria a comfortable home for all its citizens.
"As we celebrate the feast of sacrifice with worship, I enjoin us to be mindful of the risk of the COVID-19 pandemic and adhere strictly to the safety protocols prescribed by our public health authorities."
In the message personally signed by him yesterday, the Senate president stated that through total submission to Allah's will, the people will develop the confidence to face challenges, both as individuals and as a nation.
"The National Assembly is collaborating with the executive in responding to the pandemic as it affects our economy and general public system.
"Those of us in leadership positions must continue to be aware of our covenant of service with the Nigerian people. On our part as your elected representatives and lawmakers, we pledge to always respect your trust and serve your best interests," he added.
Omo-Agege, in a statement by his Special Adviser, Media and Publicity, Mr. Yomi Odunuga, noted that even though prevailing circumstances have continued to challenge the faith of many across the world, Nigerian Muslims have continued to demonstrate deep faith as the country moves towards overcoming various obstacles to its development.
He called for celebrations that must necessarily include cautiousness about the lingering COVID-19 pandemic, adding that there is hope for humanity to prevail over the disease as well as other challenges that continue to ravage the world.
The senator also emphasized the significance of having a strong belief in God's word, adding that as Muslims across the world come together to celebrate Eid-el-Kabir, it is an opportunity for Christians to celebrate with their compatriots.
Gbajabiamila urged Muslims to rededicate themselves to their creator and pray for the country during Eid-el-Kabir.
In a Sallah message by his spokesman, Mr. Lanre Lasisi, the speaker said the need for prayers became more pressing at this time that the pandemic was ravaging the world, including Nigeria.
He said with fervent prayers, Nigeria would be able to surmount the numerous challenges bedevilling the country, including insecurity.
He urged Muslims to imbibe the virtues of selflessness, generosity,
brotherliness and accommodating nature of the Holy Prophet Muhammad.
Tinubu, in his message, noted that this year's Eid-el-Kabir came at a unique moment in history where the normal activities of society have been upset and altered by the threat of deadly sickness.
"This sickness has touched Muslims, Christians as well as those who profess no religion at all. It has descended on both the high and the not-so-high. We have lost friends and loved ones. Too many people have died and far too many good people are still suffering because of the economic consequences of this scourge," he added.
According to Tinubu, this Eid shall not be a moment of
vigorous celebration simply because it is the tradition to do so, adding that the pressing weight of events compels Muslims to rekindle in themselves a greater commitment to the true spirit and reason for this holy observance.
Meanwhile, a former military Head of State, Gen. Yakubu Gowon, has expressed fears that Nigeria may break up if Nigerians don't pray for Buhari.
According to him, there are people with sinister motives who would not want peace to reign in the country.
He said Buhari was striving hard to make Nigeria better but expressed concern that the security challenges are still obvious.
Gowon said if Nigeria's territorial integrity was undermined, Somalia would be a child's play, warning that no one should be allowed to toy with the unity of the country.
He spoke in Abuja at the thanksgiving service and reception organised by the Christian Association of Nigeria (CAN) in honour of the newly appointed Executive Secretary, Nigerian Christian Pilgrim Commission (NCPC), Rev. Yakubu Pam.
Gowon, represented by the Minister of Special Duties and Inter-governmental Affairs, Senator George Akume, said: "Yakubu Pam has been sufficiently prepared by God to serve his people. I can testify to the fact that who the cap fits let him wear it. This commission is crucial and sensitive as one of the agencies of government.
"You are coming into the office at a time that we have very serious security challenges. We have made a lot of efforts to solve these problems along with people of other religions. That is why virtually everybody supported you for this position. It is an opportunity for you to do even more to bring peace to our country.
"We need peace to succeed. I know President Muhammadu Buhari is doing a lot but the challenges are still there. There are people with sinister motives, who wouldn't want peace. But through prayers, I appeal to CAN to continue to pray not only for Yakubu Pam but for the president and all of us, and for your dear country, so that Nigeria will not go asunder. I once made a comment that this country is too big and versed with a population of over 200 million.
"A scholar said that we are structurally complex and pluraly diverted. If our territorial integrity is undermined, Somalia will be a child's play. We don't have to toy with our unity. You are in a very good position working closely with CAN and people of other faith so that together we can reestablish peace, push forward our agenda for our territorial integrity, push forward for our oneness so that together supporting the president, we can take our country to the next level, we have the human and material resources to take Nigeria to the next level."