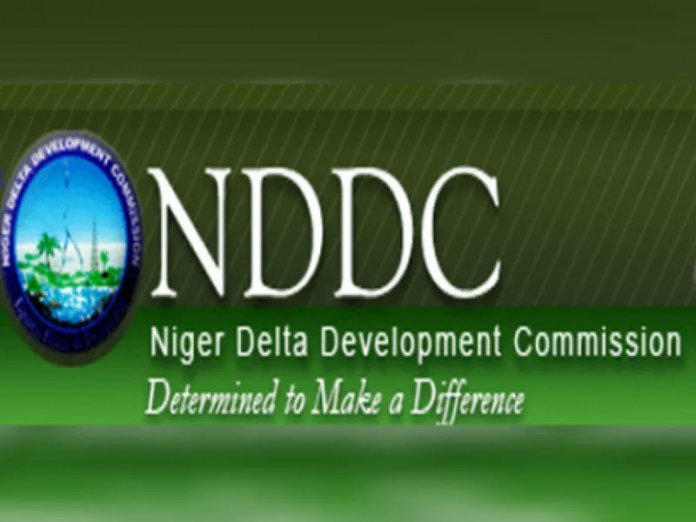 Ndimele Ajuri urges President Buhari to inaugurate the NDDC board
·
·
· The Senate resolution on the leadership crisis bedeviling the Niger Delta Development Commission (NDDC) offers the country hope of a new beginning for the beleaguered agency. At its sittings last week Senate President Ahmed Lawan, while directing the committee on NDDC to scrutinize the commission's budget, insisted that the budget must not be defended by the interim management committee (IMC) set up by the Niger Delta Affairs minister Godswill Akpabio.
In his words: "As far as we are concerned, this Senate knows that we have confirmed the request of Mr. President for the board membership of the NDDC and we have communicated that and the next logical thing to do by law is for the appointments of the members of the board to take immediate effect. I believe that the executive arm of government will attend to that quickly so that we have the right people to come and defend the appropriation request of Mr. President."
· The Senate had on November 5 confirmed 15 of the 16 nominees sent by President Muhammadu Buhari for the NDDC Governing Board, but the board has been in limbo. Rather, the IMC hastily appointed by Akpabio has been holding sway in the commission. This has created tension in the region, with stakeholders insisting that the board be inaugurated to manage the NDDC.
· The Senate resolution is backed by various stakeholders in the region including the Ijaw Youth Council, which has hailed it as right, just and in line with the demands of the people. The Senate has given the NDDC committee two weeks to scrutinize the budget during which only the confirmed board members will go forward to defend.
·
·
· The Senate decision on this issue speaks to the provisions of the NDDC act, which is unambiguous as to how the commission should be run. The issues at stake here are issues of law, due process, integrity and order. While the case may be made that the President is head of the executive branch and all ministries, departments and agencies are under this branch and confers on him certain rights and privileges to appoint persons to office in whatever capacity, it does not confer such powers as for the president to disobey or override the laws setting up state institutions. Certainly, that cannot be the spirit of the constitution. Else, why should agencies of government have dedicated laws governing their operations? It is important that we do not allow our narrow interests override the weightier issues of law and due process, the twin pillars on which any society that lays claim to equity, law and social justice is built.