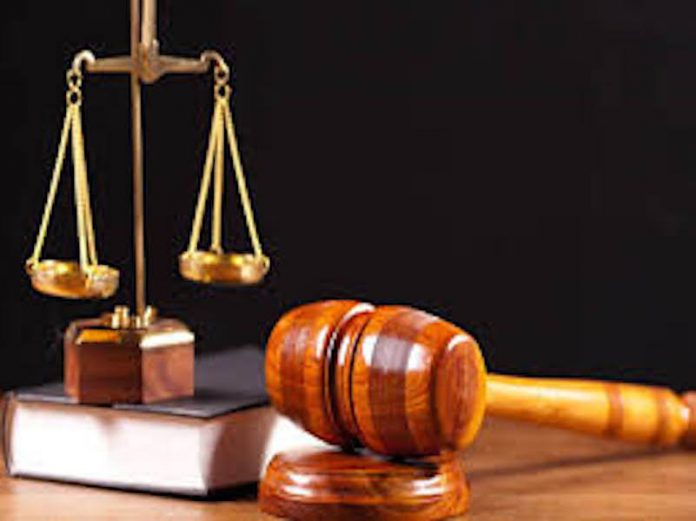 By Ernest Chinwo
Two Rivers State High Courts in Port Harcourt yesterday sentenced four persons to death by hanging for the kidnap and murder of a lawyer, Sampson Worlu, as well as the murder of a woman, Helen Ibiba Bobmanuel.
Justice Chiwendu Nwogu, who presided in High Court 21, sentenced the three persons-Chiwendu Alozie, Wilfred Jumbo and Gift Amadi-to death for the murder of Worlu in 2015.
In High Court 3, Hon. Justice Silverline Iragonima also sentenced Telema Amaso to death for strangling late Bobmanuel to death in 2013.
Iragonima also sentenced one Ndubisi Chukwuemeka to 14 years in prison for being an accessory to the murder of Bobmanuel. She also sentenced the accused to seven years in prison for stealing.
In his judgement, Nwogu said the court relied on the evidence provided by the prosecution team and the confessional statements made by the accused to arrive at the conviction.
The trial judge said the court is convinced that they committed the crime and the law cannot look the other way round.
One Chijioke Wisdom, who was arrested along with the three convicted persons, THISDAY gathered, died while in prison custody awaiting trial.
In her own judgement, Iragonima said the first and second defendants were convicted because overwhelming evidence before the court, including the confessional statements given to the police, indicted them of committing the crime.
She said even though the first defendant, Telema Amaso, denied and retracted his confessional statements, he failed to convince the court that he never committed the crime.
On the conviction of the second defendant, Chukwuemeka, for stealing, Justice Iragonima said the court found him guilty because his claims that he never knew that the first defendant has committed crime did not convince the court to discharge him of the offence.
After pleadings by the defence counsel, the judge said the seven years Chukwuemeka was supposed to serve for stealing was deemed to have been served as the convict had spent that number of years awaiting trial