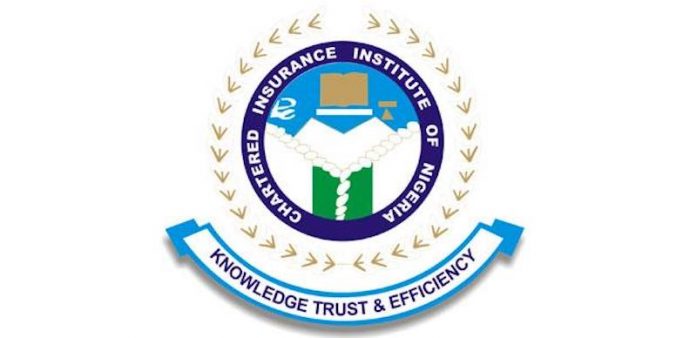 By Ebere Nwoji
The new president of the Chartered Insurance Institute of Nigeria (CIIN), Muftau Oyegunle, has disclosed his six point agenda for the institute during his two years.
In his acceptance speech during his recent investiture as the 50th president of the institute, Oyegunle, who took over from the erstwhile president, Eddie Efekpha, said, "current development in the world call for our collaborative efforts to reinforce professionalism."
"The Nigerian economy in general and the insurance industry is not immune from the vagaries of the social and economic disruptions caused by the pandemic.
"The resultant harsh business environment has become a threat which we must collectively confront for survival.
"The theme of my presidency is therefore borne out of the conviction that we can achieve greater successes for our industry and profession if we reinforce professionalism and ethics in reaction to the new order."
Anchoring the theme of his administration on, 'reinforcing professionalism and ethics in the new order,' the CIIN president, listed his focus to include
digital transformation of the institute, reinforcement of the relevance of professionalism, re-energising the institute's administrative structure,
insurance awareness and youth mentorship initiatives, infrastructural development and advocacy and collaboration with various associations in the private sector.
He said transformation of the institute digitally, would see his administration completing the institute's computerisation projects .
He added that it will also involve continuation of the institute's e-library project as well as commencement of e-examinations.
Reinforcement of the relevance of professionalism, according to him, will involve surveying and bridging the gap of the technical skills of insurance professionals.
According to him, it will also entail harnessing the knowledge of insurance senior professionals as well as commencement of technical research for the insurance industry.