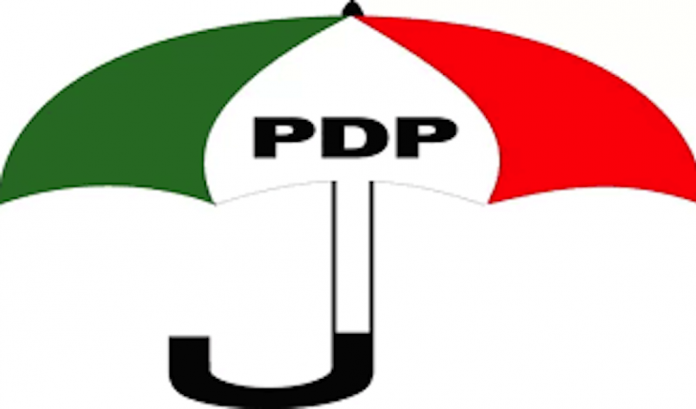 *Says Nigeria now on ventilator, gasping for breath
By Chuks Okocha
The Peoples Democratic Party (PDP) Friday painted a gloomy picture of Nigeria, citing insecurity and poverty. The main opposition party consequently asked President Muhammadu Buhari to resign honourably, maintaning that the country is now on ventilator, gasping for breath.
The party also challenged the Buhari administration to investigate and prosecute the alleged movement of bullion vans stashed with money into Bourdillon street in Lagos, if it was serious about fighting corruption and money laundering in the country.
Addressing a press conference Friday, the National Chairman of PDP, Prince Uche Secondus, said "what we are witnessing in our country today is a total collapse of the nation, the country is on ventilator gasping for air, under such circumstance, President Buhari should do the honourable thing required of an elder statesman in situations like this, throw in the towel because Nigeria is on free fall and has entered depression from recession and save the country from ruins."
"Nigeria in a free fall, as corruption, insecurity engulfs the nation", the PDP National Chairman said.
He lamented that no effort was being made to halt the ongoing free fall being witnessed in all fronts in the country.
He said Nigerians had become helpless and had come to accept and live like citizens of nations without leader and with no direction.
Details later…