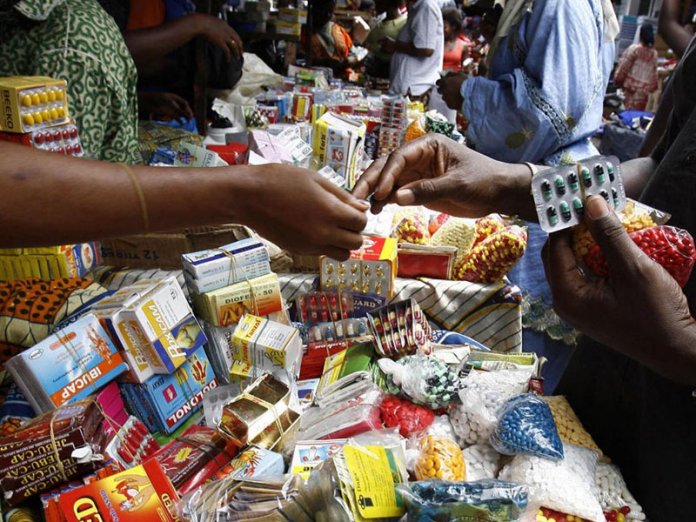 Illicit trade has remained a global challenge to government of nations and law enforcement agencies. Through smuggling, counterfeit and tax evasion, governments are losing billions in tax revenues, legitimate businesses are suffering, and consumers are being exposed to poorly made and unregulated products.
The United Nations Office on Drugs and Crime noted that transnational organised crime is worth $870 billion yearly.
From reports, it was learnt that it is not just luxury goods that are counterfeited or smuggled and sold illegally. Medicines, cosmetics, toys, electronics and cigarettes can be widely found on the black market. In fact, anything in high demand is attractive to counterfeiters and smugglers.
Cigarettes are among the illegally trafficked goods in the world.
The global black market for tobacco products is large and growing. The value of the illicit tobacco trade is estimated to be greater than the illicit trade in oil, wildlife, timber, arts and cultural property, and blood diamonds combined.
Reports suggest that illicit trade in tobacco represents 10 to 12 per cent of global tobacco consumption, with an estimated illicit volume of up to 600 billion illegal cigarettes.
Criminals are increasingly attracted to the high profits and minimal risks associated with trafficking illegal cigarettes.
According to a report by Foreign Service journal, new computer technologies, communications and globalisation are fueling the exponential growth of dangerous forms of illegal trade for instance, the markets for narcotics and child pornography online, the escalation of sex trafficking through web advertisements, and the sale of endangered species for which revenues total in the hundreds of millions of dollars.
Therefore, speaking during a recent webinar, the Acting Director, Organisation for Economic Co-operation and Development, (OECD) Public Governance Directorate, János Bertók, revealed that illicit trade accounts for three per cent of global trade and also causes huge revenue losses in excess of billions of dollars for government and the private sector globally.
Bertók, also stated that illicit trade doesn't only impact the economy, but also raises serious safety, health, and leads to production of fake pharmaceutical products.
"The new evidence released just months ago, estimates the total at €4 billion for pharmaceutical products. Data analysed and quantified shows that the most frequently encountered products are antibiotics, lifestyle, and pain killer drugs.
"What is interesting is that many of these specific drugs especially those that are anti-malaria, are linked to COVID-19 as a treatment."
In his remarks, the Global Senior Director, Anti-illegal Trade, (JTI), Ian Monteith, said it is important to recognise that illegal trade is driven by criminals whose only concern is to make money, adding that customers are going to be driven towards such because of lower incomes, "and an increasing number of them are going to be exposed to that."
He further explained that Malaysia is about 66 per cent illegal trade, but JTI is actually working with Malaysian government to introduce a task force and approach, noting that public private partnerships are essential to combat the practice.
Monteith, remarked that strong enforcement with reasonable and moderate taxation is key drivers that would reduce the supply of the illegal commodities.
According to him, "Because none of the money from the illegal activities of the criminals goes back to the government and it does not benefit society and individuals. Rather, it benefits criminals, and individuals involved in terrorism, smuggling and other related crimes.
"The International Monetary Fund (IMF) actually described the current situation as waning of income inequalities. These are very desperate situations, which require a very careful partnership controlled approach with governments, law enforcement agencies, private sector, and society working together.
"Information is the lifeblood of law enforcement agency. We can bring quality intelligence forensic analysis, transportation, reach and everything that will assist law enforcement to initiate or to continue with their investigation. Law enforcement agencies can be restricted by international boundaries and different government regulations.
"But private sector is not restricted; therefore, we work in one continent or in one country and provide that information to another country where the illegal activity is taking place.
"The point here should be better understanding of the vulnerability of ecommerce, and also its impact on the global supply chain. There is need for closer collaboration between the public and the private sector in sharing data, and standardisation.
"Tax is a very resilient contributor to government revenues. It is important to protect tax revenues for governments and society, so that they can use it to implement different programmes within their jurisdiction. But the big issue is once a illegal trade takes over, none of those taxes are paid on it, so it is extremely difficult for governments and law enforcement agencies to combat that illegal trade, once it has a foothold in society.
"And it can be very difficult for anybody to remove it. Because it is will be looked upon as a victimless crime, and but it is not actually a victimless crime, rather it is affecting the society negatively."
Speaking on the changing nature of illicit trade, the Director of Organised and Emerging Crime, Interpol, Paul Stanfield, said the most obvious trends would the restriction of the movement of people, noting that as people go online to commit massive amounts of frauds taken advantage of the situation, they become savvier as a result of using online.
He stated that there are a lot of criminal activities taking place online because of the restriction on movements, but said criminals are very quick to adapt and are motivated primarily by making money.
He further explained: "Because of the motivation to make money, criminals see the opportunity where there is a real demand for public protection equipment and other medical pharmaceutical goods, and they seize the opportunity.
"However, people still want to move across borders by whatever means possible. So we also see an increase in risk. And because it's an increasing risk, it is more difficult, the cost also rises. We see this as a significant problem across the world.
"As the police one of our priorities is around public safety, and attention is being drifted away towards safety elements, and therefore less opportunity to tackle some of these new and emerging threats."
Stanfield remarked that law enforcement agencies weren't prepared for the COVID-19 pandemic especially on how pharmaceutical companies could help protect themselves and the public.