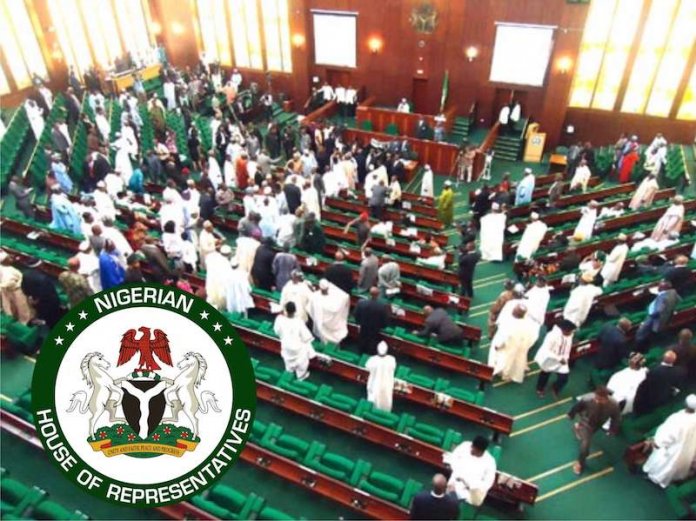 Adedayo Akinwale in Abuja
The Peoples Democratic Party (PDP) caucus in the House of Representatives, has issued a four-week ultimatum to President Muhammadu Buhari to provide security to Nigerians and commence proper cleaning of the embarrassing corruption cases in the Economic and Financial Crimes Commission (EFCC) and the Niger Delta Development Commission (NDDC) or it will revert to the relevant sections of the constitution and commence the process of his removal from office.
The Leader of the caucus in the House of Representatives, Hon. Kingsley Chinda, in a statement issued yesterday, said that there was a total collapse of all governance and structural systems in the country due to bad or near absence of governance.
He also said that the events of the past few weeks have shown that there was a deliberate and calculated blackmail by the Executive to ridicule the National Assembly and bring the parliament into public disrepute.
Chinda added that the behaviours of appointees of the Executive arm are mere smokescreens to create a diversion from high level of corruption of the executive arm.
The caucus leader stressed that the three arms of government are empowered to work in sync, within the bounds of the basic law, and deliver on the responsibilities and mandates assigned to them by the Constitution, adding that no one arm is superior to the other.
He said the Executive arm has gone about itself like the Leviathan, taking the legislature and judiciary prisoners, saying this should not be so in a constitutional democracy in which the Constitution is held out as inviolate and inviolable.
Chinda noted that to hijack other arms of government, supplant them into obsequious rubber stamps arms was to subvert the Constitution.
The lawmaker said the institution of the National Assembly, made up of its members, is higher and bigger than the members themselves, and remains the symbol of democracy; saying its independence should not be negotiated under any circumstance whatsoever.
He said members of the PDP Caucus cannot watch from the side-lines as if nothing was happening when the tenets of democracy are being subverted and the Constitution desecrated.
"In light of the foregoing, we give the Executive four weeks to provide security to Nigerians and commence proper cleaning of the embarrassing and notorious corruption cases (EFCC and NDDC) or we shall revert to the relevant sections of the constitution and commence the process of removal of the President in the interest of Nigeria and Nigerians."