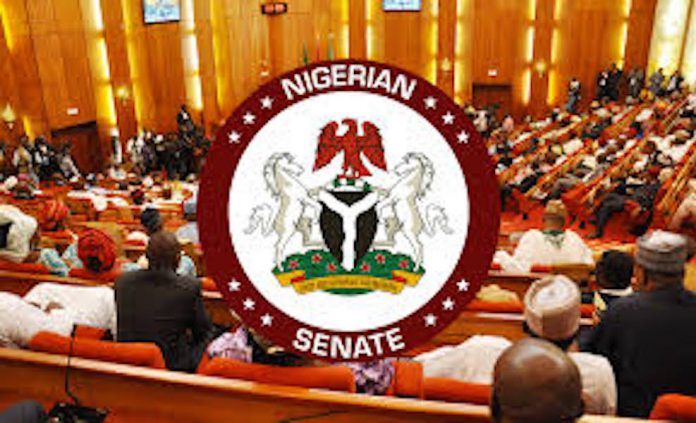 * Refers MTEF Bill to committees
By Deji Elumoye and Chuks Okocha
President of the Senate, Dr Ahmad Lawan, on Wednesday called on President Muhammadu Buhari to ensure that the 2021 budget is sent to the National Assembly before the end of September.
Lawan gave the directive after the Senate referred the 2021-2023 Medium Term Expenditure Framework (MTEF) to its Committees of Finance and National Planning for further legislative duties within the next four weeks.
The Senate President stressed that the September deadline for the presentation of the 2021 budget is to ensure a speedy passage of the budget as was the case with the 2020 budget.
He mandated the Senate Committees on Finance and National Planning to relate with all relevant revenue generating agencies in the country to smoothen the passage of the MTEF.
President Buhari had Tuesday forwarded the 2021-2023 Medium Term Expenditure Framework and Fiscal Strategy Paper to the Senate for approval.
The MTEF/FSP document forwarded to the National Assembly for consideration and approval was accompanied by a letter read during plenary by the Senate President Lawan.
The president, in the letter, stated inter alia: "It is with pleasure that I forward the 2021 – 2023 Medium Term Expenditure Framework and Fiscal Strategy Paper (MTEF/FSP) for the kind consideration and approval of the Distinguished Senate.
"Let me seize this opportunity to express my deep gratitude for the cooperation, support and commitment of the leadership and distinguished members of the Senate in our collective efforts to sustain the restoration of the January – December financial year.
"In line with our commitment, we have worked very hard to achieve and earlier submission of the MTEF/FSP. This is to allow the National Assembly enough time to perform its important constitutional duty of reviewing the framework.
"I herewith forward the 2021 – 2023 MTEF/FSP as the 2021 budget of the federal government will be prepared based on the parameters and fiscal assumptions of the approved 2021 – 2023 MTEF/FSP. I seek the cooperation of the National Assembly for expeditious legislative action on the submission."