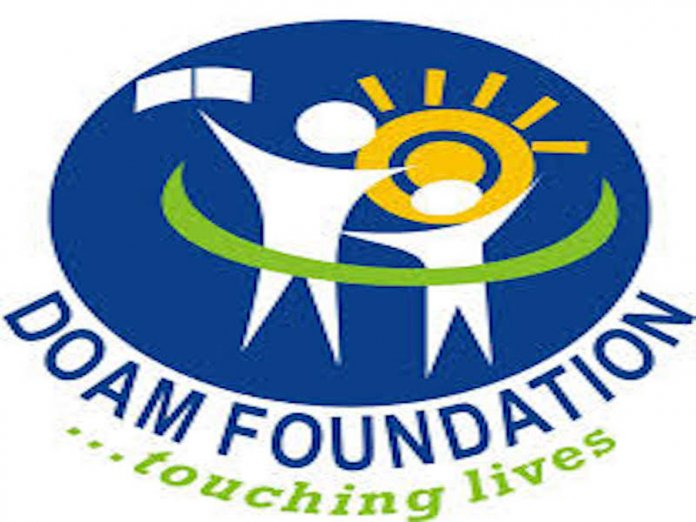 Funmi Ogundare
The Daniel Ogechi Akujobi Memorial (DOAM) Foundation, dedicated to the enhancement of the education and healthcare of the less-privileged, has
donated hand washing facilities equipped with hygiene kits, including sanitizers and liquid soap to Better Life/Asejere Market, Yaba, as part of its hygiene campaign.
The hand-washing kits are to be stationed at the major entrances to the market.
Speaking at the brief ceremony in Lagos, the foundation's Team Lead, Adaeze Anyanna said the move was aimed at promoting good hygiene practice, as well as social distancing to prevent and manage the outbreak of many deadly infectious diseases including cholera, diarrhea, Ebola as well as Coronavirus.
According to her, "the foundation executed this project in a bid to assist the government in the fight against person to person spread of the Coronavirus, especially within public places such as the markets.
"Research has shown that about 60 million people in Nigeria lack access to clean water supply and 150 million people lack basic hand washing facilities with soap and water, despite proven evidence of the effectiveness of good hygiene practice as one of the best defense against infectious diseases."
She described proper hand washing habit as a 'do-it-yourself' vaccine, involving only five simple effective steps: wet, lather, scrub, rinse and dry, to enhance good hygiene practice in combating infectious diseases.
One of the foundation's Programme Officer, Omoyemi Olumodile, noted that the demonstration of a proper hand wash exercise was part of the programme to further enlighten and create awareness on routine and proper hand wash "if we are to win in the fight against the COVID-19."
The foundation also donated palliatives to the Association of Working Children and Youths (AWCAY) in a bid to address welfare challenges during this difficult period.
The foundation aside awarding scholarship to identified indigent but intelligent children/youth at the primary, secondary and tertiary levels of education, also executes other programmes which improve the quality of lives for the beneficiaries; through healthcare programmes such as de-worming of children, nutritional and psycho-social interventions, as well as complete mentorship programmes for youths; and provision of emergency support services.