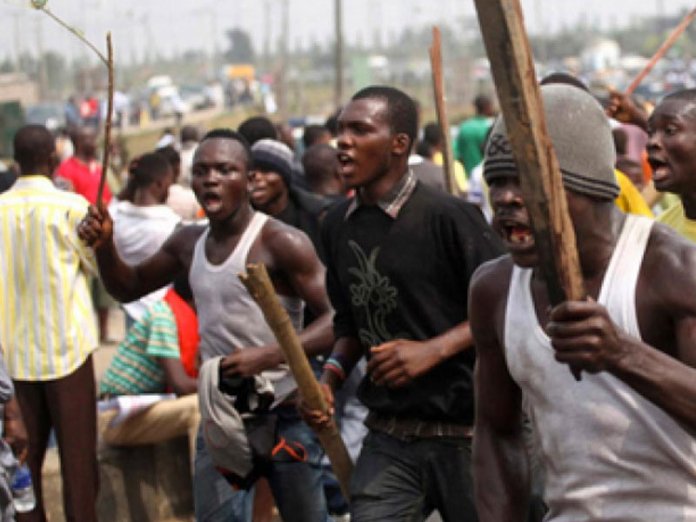 By John Shiklam in Kaduna
A chieftain of the Peoples Democratic Party (PDP) in Kaduna state, Alhaji Isa Ashiru, has called on Governor Nasir el-Rufai to involve traditional rulers in resolving the ethnic conflicts that have led to killings and destructions in parts of the state.
Featuring on a radio personality programme in Kaduna on Sunday night Ashiru decried the incessant conflicts and security challenges that had led to destruction of lives and property in some communities.
He said the involvement of the traditional institution in addressing the conflicts and the security challenges will go a long way in ensuring peace and stability.
"Any government that fail to ensure security of lives and property for its people has failed in its mandate.
"Kaduna state government need to adopt the policies of former governor of Kaduna state, Alhaji Ahmed Makarfi, by involving traditional institutions in the matter of security in the state, " he said.
Ashiru, who contested the 2019 governorship election against el-Rufai, also advised the government to reopen major markets in the state which had been under locked since the COVID-19 lockdown in March.
He said the traders were groaning under very difficult situation without means of livelihood since the lockdown.
He also urged the state government to provide interest free loans to the traders with a two year moratorium to ease the impact of the lockdown.
According to him, the markets could be opened under strict enforcement of COVID-19 protocols which must be adhered to by all traders.
"I want to advise the Kaduna state government to reopen major markets across the state to ease the economic hardship faced by traders during the lockdown," Ashiru said.
He maintained that "If Friday Mosques and Churches on Sunday are opened, government should also adopt the same method of COVID-19 protocol to reopen major markets in the state.
"Some perishable goods may have expired at those markets. That is a huge loss for the traders. Some of the goods may have become dangerous for human consumption, so it is important that the government considers reopening the markets and allow businesses to thrive."
He however commended the efforts of the state government in curbing the spread of COVID-19 in the state.
He urged the people of the state to continue to observe the protocols given by the health professionals in order to be safe from the pandemic.