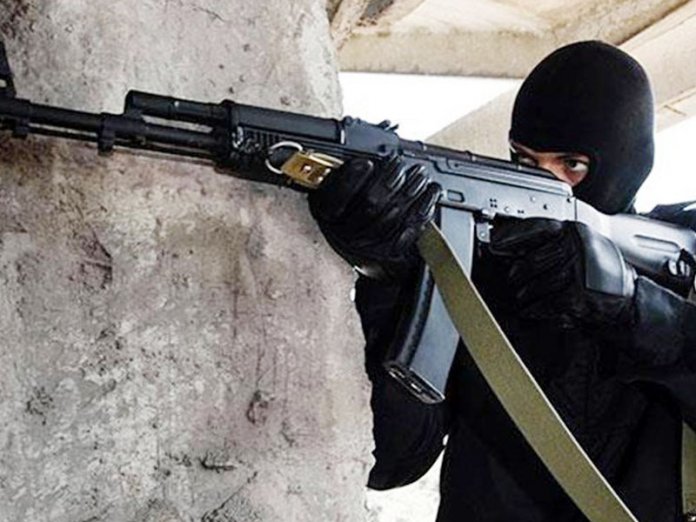 John Shiklam in Kaduna
Gunmen suspected to be herdsmen, on Sunday night invaded Kukum -Daji village in Kaura Local Government Area of Kaduna state, killing 24 people.
The bandits were said to have stormed the community at about 10p.m when the villagers, mainly young people, were still celebrating a wedding that was conducted earlier in the day.
A community leader in the area who spoke on condition of anonymity said the bandits came in a convoy of motorcycles and opened fire on the crowd.
He said 16 people were killed on the spot while several others were declared missing.
He added that over 32 people sustained serious injuries and were taken to Throne Room Hospital, Kafanchan; St. Gerald Hospital and Barau Dikko Specialist Hospital, both in Kaduna.
According to him, eight of those taken to the hospitals later died.
He said after the wedding, the youths celebrated into the night when the bandits came.
"The attack took place around 10p.m and lasted for about an hour. The herdsmen came in a convoy of motorcycles and they were armed with guns.
"We had a wedding earlier in the day and the youth continued with celebrations into the night. They opened fire and killed 16 people on the spot, 32 others were seriously injured and rushed to Throne Room Hospital, Kafanchan; St. Gerald Hospital, Kaduna; and Barau Dikko Specialist Hospital, Kaduna.
"I am made to understand that eight of those taken to the hospitals have died.
"As I am talking to you, everybody here is enraged by this attack. People are not happy. It is raining heavily here but a large number of people are out in the rain weeping over this wicked act," he said.
Speaking further, he said "the government and security agencies have failed us. We don't know where to go; we don't know who to believe in. It is the constitutional responsibility of government to protect lives and property, but this government has failed us woefully.
"People are asking why government allows herdsmen to move about freely with guns to kill people? Since the government has failed in tackling these killers, we should be allowed to also carry arms like them.
"I swear if these bastards know that we also have guns to defend ourselves, they will not just walk in and kill us like animals and walk away scot free.
"So I am using this medium to appeal that since government has failed in its responsibility to protect its citizens from criminals, we should also be allowed to carry arms like them to defend ourselves."
When contacted by THISDAY, the Spokesman of the Kaduna State Police Command, Mohammed Jalige confirmed that the attack took place but could not confirm casualty figure.