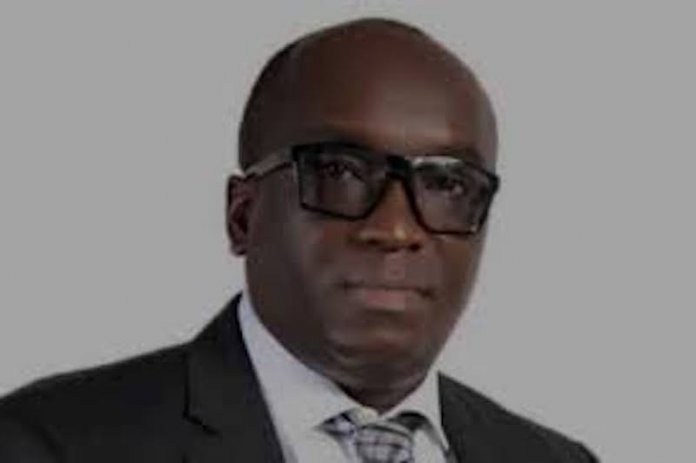 The Chief Operating Officer of Xenergi Limited and immediate-past Chairman of Society of Petroleum Engineers, Nigeria Council, Mr. Debo Fagbami, in this interview speaks on challenges facing the oil and gas industry due to the outbreak of the COVID-19 pandemic. Peter Uzoho brings the excerpts:
How would you explain the historic fall of oil prices in April?
Indeed, global oil price fell below the $0 mark sometime in April this year to somewhere around negative $38 per barrel. The reason was not far-fetched. With COVID-19 in the air, airplanes left the skies and were subsequently grounded meaning the demand for aviation fuel was at an all-time low. Organisations shutdown their premises meaning people were no longer showing up at work and instead working remotely from home, hence nobody was buying gas to fuel their vehicles. Industries shut down their operations – factories were closed, hence the demand for energy fuel was down and all.
The resultant effect of this was that there was an oversupply of crude oil without the commensurate demand to support it and the moment the operators ran out of space in their facilities to produce crude oil into, the pressure mounted on transporters resulting in ocean-going vessels, that normally would deliver crude to the consumption centers, now being used as additional storage for the commodity and it got to a peak point where traders completely ran out of storage and the futures projection showed that sellers were willing to pay buyers to come get the commodity off them. That was the below zero-dollar price tag on crude oil we witnessed in April but clearly that situation has normalised now that crude is trading somewhere around the $40 per barrel mark.
How has the pandemic impacted your work?
Obviously, due to the various protocols required to keep COVID-19 at bay which includes social/physical distancing, personal hygiene and so on, most companies including mine have effectively shut down their premises and adopted work from home (WHF) strategies for business continuity. What this means is that majority of personnel now work remotely – mostly from their homes while discharging their regularly duties and tasks. On a personal note, I found out that WFH, contrary to what people would generally think, is much more demanding than being physically in the office. Your work hours are extremely fluid and endless and you take on more tasks than you normally would. Clearly, distractions are fewer and you tend to be far more efficient and productive than when your physical presence is required at work, though you run the risk of burnout. Interacting with other oil and gas professionals show that this appears to be the general case. On the whole, I feel a lot of organisations, post COVID-19 will be exploring WFH in combination with days in the office as a means of maximising employee productivity.
Can you assess the impact of the pandemic on the oil and gas industry in Nigeria?
First off, we need to look at the global impact of the pandemic as a whole. Asides the devastating toil it has taken on humans – tens of thousands of lives lost, countless job losses, businesses collapsing, the health care systems stretched beyond measure, educational systems down to a screeching halt in most parts save for those maintaining online interactions and the collateral effect on livelihoods that rely a lot on the dynamism of the commercial ecosystem. If we bring it closer home to Nigeria, we see that the global situation is not much different from what we have here, though absence of credible statistical data may still not allow us to know the full extent of the damage being done by the pandemic in our country.
Now, the oil and gas industry I dare say, has been a very dominant sector of our economy in terms of economic output and contribution to the GDP and we saw this in the period 2014 – 2016 during the global oil price crash when Nigeria's GDP fell by a few percentage points to less than three per cent. It is therefore imperative not to take our eyes off what could happen to the oil industry in Nigeria in the face of COVID-19. Thus far, the impact in Nigeria mirror what is happening globally as far as oil and gas go i.e. we were at some point down to sub- $30 per barrel and now we are looking at the price hovering around the $40 a barrel mark. The reasons for the COVID-19 price slump are not far-fetched – low demand for petrol and petroleum products.
All aircrafts are on the ground, they are supposed to be in the air flying. Most blue-collar workers are now working from home – so demand for petrol in your tank is an all-time low…. personally, I haven't been to a gas station this month instead I am racking up bills in home internet and data bundles…factories are shutdown, hence demand for power generation has plummeted and the list goes on. Most corporate offices of oil companies have adopted work from home protocol with the exception of the field locations who are working. Presently accessing field locations have severe restrictions and the regulator of our industry, DPR recently came up with guidelines to force oil companies to ensure personnel are quarantined before going to the various work facilities which could be oil rigs, platforms, flow stations, gas plants etc.
There has been a recent report of outbreak of COVID-19 in some remote oil installations despite these measures, the thinking is that people are circumventing the laid down process and guidelines. The resultant effect is an industry that is bound to struggle and already companies are weighing their options considering for instance that oil production output is still being met to a large extent despite people working from home or a significant chunk of the workforce not necessarily being productive at this time.
How should government respond to the challenges facing the oil and gas industry as a result of COVID-19?
First, I must commend the government agency responsible for regulating the industry, which is the DPR. They took proactive steps by giving directives to all industry operators, service companies and other related players to abide by COVID-19 protocol. That said, government can still do a lot more, working in partnership with the oil majors – by this I mean the International Oil Companies or IOC's. First off all, increased testing is a must. Presently personnel are required to spend 14 days in a quarantine location before being allowed to go off to the rig or wherever they are working. If they could be tested and results available in a matter of days, this will cut down the amount of time spent in quarantine and in my opinion possibly reduce the risk of transmission or community spread. One of our engineers recently tested positive for COVID- 19 while in an isolation bubble after he had spent 12 days there! It is important therefore to keep the oil and gas industry alive and in operation and for this to happen is to ensure that measures are in place to keep personnel safe from infection as well as provide essential personnel that are involved directly or indirectly in the supply chain of the industry the required cover for them to work without interruption and ensure that the entire value chain remains vibrant at all times.
While we all agree with the downside of COVID-19 pandemic, there must be some opportunities. What are those opportunities?
Opportunities abound in the face of the pandemic and I imagine this question is with regard to the oil and gas industry. When we look at the downside of the pandemic, it cuts across four key areas – employees (personnel), companies and/or businesses, the economy and nation building. As far as employees go, there is no doubt that several people are going to lose their jobs and be rendered unemployed in the first instance and eventually a subset would become unemployable. In other words, you not only lose your job, but your skillset becomes irrelevant. Lots of companies are now adopting WFH protocol meaning a reliant on data and online techniques for driving business process. In our industry we have been a late adopter of bid data, AI and the likes of it, but suddenly in the face of a post-COVID-19 era, this becomes inevitable as most corporations are now riding on the back of data as a fundamental core of what they do. As a result, people need to re-skill and convert their core skill set into other skills of relevance. The role of the traditional petroleum engineer may be replaced by one who is more conversant and adept in data analytics and the likes. What I am saying therefore is that the new normal or next normal for the oil and gas in terms of new hires and recruits would be the likes of computer scientists, programmers and mathematics graduates as they possess the skills required to thrive in a big data or data intensive environment.
People would need to cross train themselves as much as possible to face this new normal. For organizations, it is simple. If you don't differentiate now and adopt a datacentric strategy, you risk falling flat on your face irrecoverably. The traditional way of business process would very soon be a thing of the past as other organizations embrace competition in a fast paced and highly dynamic environment. Look at Lagos today. The state government has relaxed the restriction on movement due to COVID-19 but almost all the oil companies with offices in the state still require their staff to work from home. The businesses are still operating, meetings still take place and operations in remote field locations are still being coordinated by Lagos based staff working from their various homes. Regarding the economy, opportunities abound for Nigeria as a nation to re-focus and channel the skills and experiences gained in oil and gas over the years into revamping other sectors with potential. Oil and gas is high on safety, planning, project management which are tools you need to grow industries like agriculture for instance. In a post COVID-19 environment Nigeria can transform agriculture from a poverty management or poverty alleviation sector to one that is a business sector driving economic growth and development.
But don't you think the present situation possess an opportunity to phase out fossil fuel support and usher in an era of renewable energy sources?
I really don't see how or why low oil price caused by the pandemic or whatever factor for that matter succeed in driving out fossil fuels and necessarily introduce an era of renewable energy sources particularly in Nigeria. For me to explain this, I need to define what the term 'energy mix' is. Fossil fuels generate energy and are part of what we consider as the energy mix. The energy mix refers to the combination of the various primary energy sources used to meet energy needs in a given geographic region. It includes fossil fuels (oil, natural gas and coal), nuclear energy, non-renewable waste and the many sources of renewable energy (wood, biofuel, hydro, wind, solar, geothermal, heat from heat pumps, renewable waste and biogas). These primary energy sources are used, for example, for generating power, providing fuel for transportation and heating and cooling residential and industrial buildings. For each geographic region, the composition of the energy mix is dependent on three factors: the availability of usable resources domestically versus the possibility of importing them; the extent or intended use of the primary energy source or the needs to be met; and the policy choice adopted by the government based on macro-economic factors. In Nigeria, the energy mix is dominated mainly by biomass which accounts for up to 80 per cent of the energy mix, followed by oil and natural gas, then hydropower. With this it means therefore that little or no threat would be posed by renewables on fossil fuels even with the price degradation caused by COVID-19.
What impact will the lending behaviour of financial institutions have on the oil and gas sector with the new reality COVID-19 has brought upon global businesses?
I cannot say with unguided confidence that the lending behaviour of financial institutions have been encouraging as far as the oil and gas sector goes. At best, post COVID-19, I expect it to be business as usual and if there is going to be any change, it should be for the worst perhaps except government wants to intervene by injecting bailout funds to sustain the vibrancy of the sector, considering its importance to the economy. Oil service companies have been stretched beyond limit and despite the tragedy of the pandemic, oil operators are asking service companies to give discounts of up to 40 per cent for their services, meanwhile, they have ongoing loan facilities that the financial institutions are not ready to give them breaks on.