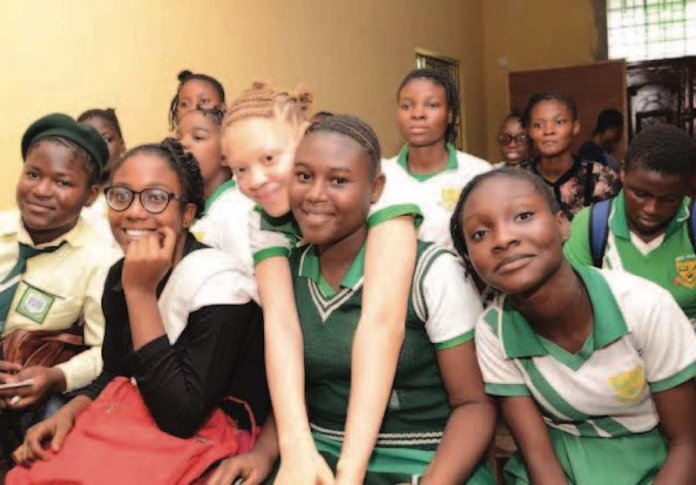 Supporting the psycho-social wellbeing for health and mental wellness of the girl-child during this COVID-19 period is imperative, as psychologists who spoke to Funmi Ogundare explained efforts to guard against depression, traumatic stress disorder and anxiety in the event of an assault
Psychologists are embarking on therapy sessions for the girl-child through psychological support, holding online classes, ensuring that they maintain a positive outlook, as well as empowering them with coding and digital skills to tackle cases of abuse. The abuses range from instability, sexual and gender-based violence (SGBV) and victimisation.
Other efforts include helping the girl-child develop coping mechanisms, setting realistic expectations for themselves and ensuring that there is an improvement in family communication to reduce the challenges of mental health.
Dr. Kareem Folajaiye is a clinical psychologist and a professional partner at Mumtaz Mind and Wellness Studio, Gwarimpa, Abuja. He said he and his colleagues had countless individual therapy sessions with teenagers and young women who are survivors of rape and SGBV.
Mumtaz Mind and Wellness Studio has also started a free support group fully sponsored by its practice; Mentally Aware Nigeria Initiative (MANI), to create a haven for survivors to share life experiences, unburden and become free from the trauma of their ugly experiences.
According to him, "everything we have done so far have been pro bono, offering our professional expertise and financial contributions towards ensuring that we lessen the burden of survivors within our society, without the help of external bodies or government support."
He explained that most times, a shock is the first reaction of assaulted people because it is individuals who are close to them that mostly perpetrated the crime.
The shock Kareem noted, comes with several anxiety responses which are to fight, flight, freeze or appease. On conclusion of the act, some of them feel an intense sense of shame and guilt, rage, fear and regret.
He said these usually affect their physical, psychological and social wellbeing with glaring aftermaths.
"Survivors usually suffer from flashbacks, sleep disturbances, dissociation, paid attacks, phobias, withdrawal/isolation, paranoia, localised pain, somatic problems and the development of chronic mental health conditions.
"In the long-term, some survivors begin to adopt counter-productive coping mechanisms such as self-harm, substance abuse, social withdrawal and isolation. These increase the likelihood of continuing anxiety, poor health, sense of helplessness, persistent fear and depression."
The Executive Director, Pathfinders and Empowerment Resource Centre, based in the northern part of the country, Folashade Rojugbokan said the centre has had to organise a weekly online class for girls. It commenced after a survey conducted on their areas of need, as well as offered psychological support to them.
"We also distributed a few palliatives that we could afford, which included sanitary pads to help them through the period. During the period, there was an increase in sexual abuse and rape. We had three groups of girls who were victims of rape before and during COVID-19 and we were able to offer psychological support for them to ensure that they are mentally fit to heal after their experiences.
"We had three types of therapy for them and we are still on. We are done with one group and we are yet to conclude on the other two. For some of them who were in businesses, we were able to help just only few who are girls. Some are into catering, while others are into online digital marketing. We were able to provide them with data, and we hope to do more," Rojugbokan said.
The Chairman, Board of Trustees, Ragamos Foundation, Dr. Regina Inem said due to increase in anxiety, poverty and violence against women and rape incidence, the foundation convened experts for a Zoom Webinar to extend solutions to managing mental health at this time.
They agreed that maintaining a positive outlook will help reduce mental health challenges at this time while stressing the need to create routines for themselves and their children.
"Mothers should be close to their children, especially the girl-child, to know them more, especially the busy ones. They should ensure that they reduce exposure to social media and negative news, as well as making efforts not to pass anxiety and stress to their children."
She said the foundation would be empowering the girl child with coding and digital skills as ICT plays a vital role during this period. "Many rural and vulnerable girls lack these skills. Technical skills are essential to excel in this current era," she said.
Dr. Alexander Adeyemi is a physician working with young people in a school health setting. She has managed the mental health challenges of children. Some of the approaches she uses to help children who engage in self-harm are to help them develop coping mechanisms, setting realistic expectations for themselves and ensuring that there is an improvement in family communication.
She recalled the case of a 15-year-old girl who deliberately harmed herself. "She had lost a dear family member a few months before the incident. She lost her grandmother to whom she was awfully close while in school the previous term. She got home during the last holidays to the devastating news. Exactly six months to the day she got the story, she felt such grief and sense of loss that she picked up a stone and cut herself on her left forearm.
"Following that, she decided to cover up the wound by wearing long-sleeved clothes the following day. A concerned hostel parent noticed her countenance and questioned her. Eventually, she disclosed to the hostel parent what she was going through, and the case was brought to my attention.
"While interviewing her, she told me that the real reason she felt she could not manage the grief was that she was not certain she had a support system in her parents. She felt she had to deal with her challenges all alone and that a good outlet for the pain and fear was self-harm. She had seen it been done in a movie on Netflix and thought to try it out."
Part of her management, Adeyemi noted, was to get the girl and her parents talking about why she felt she could always not rely on their support.
It turned out to be a communication problem, as her parents felt that by providing all she needed and putting her in a good school, they were showing her how much they loved her.
"She on the other hand, felt she was under pressure to prove that she was worthy of all that effort. The series of conversations with the parents, among other approaches, went a long way in helping her adjust her way of thinking. After that, she was monitored closely in school, but the incident never recurred until she graduated."
A social empowerment advocate, Mr. Taiwo Akinlami, said his organisation held a two-day programme on June 16 and 17 to educate the children. They reached out to close to 1,000 children online and taught them to understand that they could still rise above all the challenges to enjoy their childhood. The challenges include substance abuse, immorality among young people, lackadaisical attitude towards life, physical abuse in the society,
One of the key issues raised was that they needed to speak up and move away from people who capitalise on their weaknesses and put them down.
"So, we had all of those conversations for two days when we were able to reach out to close to 1,000 children. We also launched our online club, 'the League of Greatness'. The goal is for them to take responsibility for personal safety and protection. It is by a commitment to a value system. Our organisation understands that mental wellness is a function of spiritual awareness which will enable you to know how to conduct yourself rather than being entangled in Stockholm Syndrome."
One of the reasons children suffer a mental attack, he noted, is because they bottle up abuse and keep quiet.
"If you are dealing with abuse or molestation, as a girl, you must speak up and find psychosocial support and encouragement. If you do not see any of that, and you bottle it up, it leads to a mental breakdown in the long run. We talk to the young people on the need for them to be responsible for their personal safety and protection and the need to learn to delay gratification as life is not as it appears," Akinlami stressed.
This reporter met Miss Ngozi Okoro, 19, who was a victim of abuse. She told THISDAY how, because of low self-esteem, she felt unloved and rejected by friends while she was still in secondary school.
She said she had an altercation with a classmate one day who embarrassed her in the presence of classmates during break-time.
"The incident dampened my spirit so much that I decided to cut my forearm with a pair of dividers from my maths set and I kept it to myself."
The school management noticed her disposition to her classmates after that ordeal. She said one of the teachers called her to the staff room to ask what was wrong.
"After I narrated what happened to the teacher, she informed the management and they decided that it would be best to invite my parents to the school for a meeting with the school counsellor and hostel parents."
Okoro who is now a 100-level student of Accounting at the University of Lagos, said she is better now, as her management then was a collaborative effort aimed at helping her improve her self-esteem and coping mechanism.