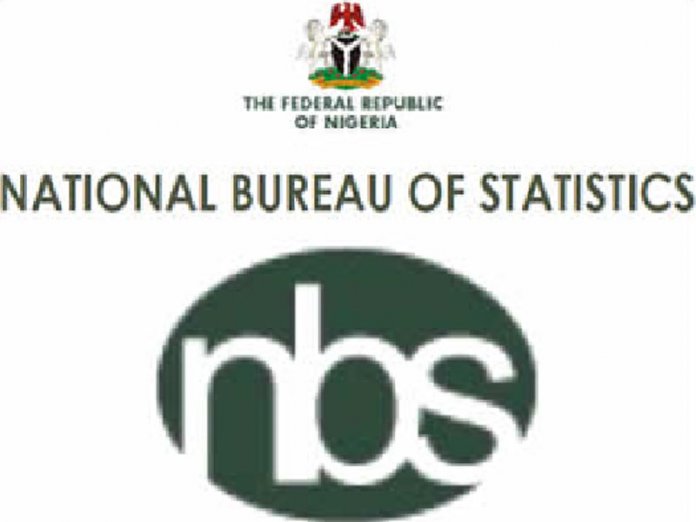 James Emejo in Abuja
Food insecurity in the country has substantially worsened since the spread of the COVID-19 pandemic, a new report by the National Bureau of Statistics (NBS), has revealed.
It said 77 per cent of households have reported moderate or severe food insecurity in June, which was about three times higher than in July/August 2018 and nearly six times higher than in January/February 2019.
According to the June 2020 edition of the COVID-19 National Longitudinal Phone Survey (COVID-19 NLPS) report, published yesterday by the statistical agency, about 30 per cent of households interviewed within the review month experienced severe food insecurity due to lack of money or other resources.
Moreover, it stated that about 38 per cent of households that engaged in agriculture reported having to modify their farming plans due to COVID-19, while 52 per cent reported reducing the area they planted, 30 per cent planted crops that take less time to mature while 25 per cent reported delaying planting time.
The report further noted that there had been no significant improvement in safety nets or other sources of income assistance from institutions or remittances for households.
Specifically, the NBS stressed that there was virtually no change in the provision of safety nets in the review period as 13 per cent of households received food assistance, while two per cent of households reported to have received a direct cash transfer.
It stated that the informal mechanisms of support
from friends and family seemed to be affected with the
share of households receiving remittances from within
Nigeria decreasing from 22 per cent in April/May to 18 per cent in June.
The survey also identified washing of hands with soap and water as the most readily available COVID-19 preventative measure, noting however, that insufficient access to soap and water remained a hindrance for some
households with 24 per cent having insufficient soap and seven per cent insufficient water for washing hands.
The report noted that the vast majority of Nigerians practice safety measures to minimize the risk of contracting the virus with 73 per cent of respondents reportedly wearing a mask while 77 per cent reported washing their hands all or most of the time after being in public.
The report further chronicled the impact of the pandemic on non-farm household businesses as 87 per cent reportedly found it difficult to raise money amidst COVID-19 while 77 per cent expressed frustration at the difficulty in buying and receiving supplies and inputs as well as 70 per cent of non-farm enterprises which found it difficult selling goods and services.
The monthly COVID-19 report further highlighted an increase in the share of respondents working in both urban and rural areas, reflecting the easing of the lockdown measures in the country.
The NBS added that 79 per cent of households reported not having sufficient soap to wash their hands because of their inability to afford enough soap.
The report added that the commerce and services sectors which were hardest hit by the pandemic including the agricultural sector, experienced the largest recoveries in the share of respondents working.
Furthermore, the report stated that the share of households with school-aged children in which the children had contact with their teachers increased considerably from 19 per cent in April/May to 35 per cent in June, despite schools still being closed during the second-round interviews in June.
However, the share of such households engaging
in any educational activities remained stable at about
61 per cent.
It added that 73 per cent of children in urban households are more likely to engage in educational activities compared to 57 per cent of those in rural
households, though no similar urban-rural gap exists for con- tact with teachers.
Nonetheless, the NBS noted that the survey is part of a World Bank global effort to support countries in their data collection efforts to monitor the impact of COVID-19, adding that a team from the Bretton Woods institution's Development Data Group and the Poverty and Equity Global Practice provided technical support.